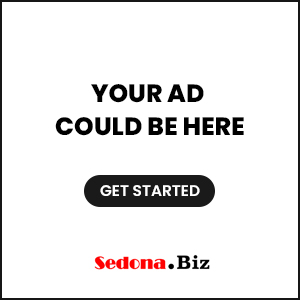 Prescott AZ (April 23, 2021) – Registration is officially open for the Fall 2021 semester at Yavapai College. Degree-seeking students, part-time/working students, those searching for a new career or an expanded skill set for their current one, can find their next step in Yavapai College's growing catalog of professional fields, academic programs and in-person, on-line or hybrid courses. Classes begin Monday, August 16.
"We are beyond excited to welcome students back to our campuses and learning centers," Yavapai College President Dr. Lisa Rhine said, "and offering the instruction and resources they need to recover and reskill from the pandemic and achieve their full potential."
As part of its ongoing effort to provide relevant training and state-of-the-art instruction in emerging career fields, Yavapai College is unveiling new resources and an exciting variety of new degree and certificate programs.
Fall semester will see the opening of YC's new Skilled Trades Center on the Verde Valley Campus. Planned since 2019 and assembled last winter, the 10,000 square-foot Skilled Trades Center will house the classrooms, shop space and equipment to teach YC's residential construction, electrician, plumbing and heating/cooling technician programs – occupations that have long been in short supply, and high demand, across Yavapai County.
The College's focus on construction trades also reaches into next-generation technologies. YC's new 3D Construction Science Certificate trains students to operate and maintain the massive 3D printers that will create the computer-generated components for the houses of tomorrow.
"The emerging opportunities that 3D Printing provides are quite remarkable," Dr. Rhine said. "We believe this can be a part of the solution to our long-standing attainable housing crisis in Yavapai County. The College would partner with a supplier who has the equipment and operational training for the machines, preparing them for a career immediately after graduation."
Yavapai College is also unveiling a new program to help aspiring brewers acquire the skills to become professionals or entrepreneurs. Their new Brewing Technology Certificate is a ten-month program where students learn beer production on industry-scale equipment and run their own brews while learning a variety of techniques and brewing styles. Designed specifically for working students, the Brewing Technology Certificate holds its classes on Saturdays at the College's acclaimed Southwest Wine Center on the Verde Valley Campus, as well as lab work at THAT Brewery in Cottonwood.  
Yavapai College has also increased its course offerings in the ever-expanding field of Health Care. YC's Prescott Valley-based Allied Health programs, under the School of Health and Wellness, offer training and certification for in-demand careers like Phlebotomist, Nursing Assistant, Medical Assistant, Pharmacy Technician and Health Information Technology Specialist.
This Fall, Yavapai College is offering students a unique opportunity. Students enrolled or registered for Fall 2021 credit classes are eligible for a free class of up to three credits or a maximum value of $285. The offer is part of a $2.3 Million CRRSAA Act disbursement that the College is distributing to students who have incurred expenses caused by the COVID-19 Pandemic. For more information on the offer, please visit: www.yc.edu/cares.
Yavapai College will begin its Fall semester in Phase Green of its five-phase COVID-19 Return to Campus plan, allowing for classes on-campus, with face coverings and social distancing measures required.
Registration is for Yavapai College's Fall 2021 semester is already underway, with classes commencing Monday, August 16. For a complete list of available courses or registration information, please call: (928) 717.7777 or visit Yavapai College online at: www.yc.edu.