Sedona AZ (September 22, 2015) – The Sedona, Verde Valley Chapter of NAWBO will host a panel presentation, "Local Women with Wow, How to Be Successful in Sedona," from 4-6 p.m. on Thursday, October 8, at Relics in West Sedona.
The panel will feature amazing local businesswomen who have risen to the top, talking about how to grow and thrive in Sedona's local economy. Featured will be creative restauranteur Lisa Dahl; Dreampower's Cynthia Richmond; gallery owner Linda Goldenstein; and Sedona Soul Adventure's Debra Stangl as they tell you how they put the WOW in their business. The panel is moderated by Karoline Stevens of Journey to Empowerment.
Also featured at the event is "How to Use Your Passion to Take Your Business to Greatness!" a presentation by Diane Prescott, Attorney at Law. The Cottonwood estate attorney will be talking about how her passion for art fills her with the energy and perseverance to take her work to greater heights, and how you can make your own passion make you better at what you do.
The Dahl Restaurant Group is the recognized leader in culinary experiences in Sedona, Arizona. Restaurateur and Executive Chef Lisa Dahl founded her first of four restaurants 20 years ago. The four restaurants serve guests award winning cuisine with décor from elegant to hip and vibrant.  Lisa's latest venture, Mariposa – Latin Inspired Grill, is a stunning display of architecture that embraces the majesty of Sedona's red rock canyons. The three-year project infused nearly $8M into the local and Arizona economy.
Cynthia Richmond is a Board Certified Behavioral Therapist, an author, educator and speaker. She has appeared on nearly every talk show on television and has done more than 1000 radio interviews. Cynthia has two business hearts, one as a media expert, assisting others in understanding their nightly dreams. The other is helping others to write their life memoirs and other writings as an editor, ghostwriter and coach. She was born in Southern California, the oldest daughter of five children that included triplets. She has created businesses in CA, NJ, NY and AZ. The balance between business and living a great life is her passion.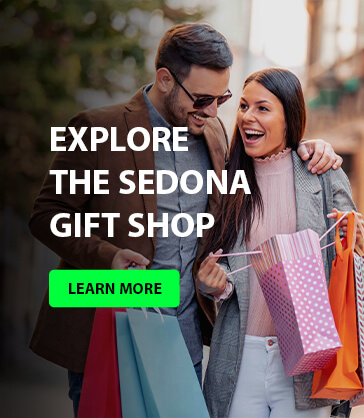 Debra Stangl is the Founder & CEO of Sedona Soul Adventures. After practicing law for over 20 years in Omaha, Nebraska, Debra had a spiritual re-awakening in Sedona in 1999. After moving to Sedona in 2001 and founding Sedona Soul Adventures in 2002, Debra developed the unique process of deeply transformational, customized retreats for individuals and couples, utilizing the skills of over 40 practitioners in Sedona.  In addition, Debra leads group trips each year to Egypt and Peru and coordinates SSA's trips to Bali. Debra is the author of the forthcoming book, "The Journey to Happy".
A native of northern Arizona, Linda Goldenstein has called Sedona and Verde Valley home for much of her life. Linda is an engaged entrepreneur currently owning Goldenstein Gallery on Dry Creek Road, in its 14th year and Sedona Now TV also in its 14th year. Partnering the "Goldenstein Brand" with L'Auberge de Sedona, she was recently named their Curator of Art.  She is the Chairwoman of the Sedona Chamber of Commerce Board of Directors. Linda bases her business model for the benefit of all and is active in serving the global community.
Diane B. Prescott, Attorney at Law, has more than 20 years of experience with the administration of wills, trusts, probate, guardianship and conservatorship. Her principal concern is to give your family the peace of mind of having your affairs in order.
 The cost for the event is $15 for members and $20 for non-members and includes appetizers. On-site registration is $25 for members and $35 for non-members. Pre-registration is available at www.nawbosvv.org. Relics is located at 3235 W Hwy 89A, in Sedona. For more information, email info@nawbosvv.org.