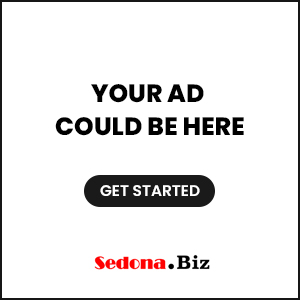 Sedona Film Festival presents award-winning documentary at Mary D. Fisher Theatre
Sedona AZ (January 12, 2015) – The Sedona International Film Festival is proud to present its documentary premiere series with the debut of the critically-acclaimed "National Gallery" for two special screenings. There will be two shows: at 3 p.m. on Sunday, Jan. 18 and 7 p.m. on Tuesday, Jan. 20 at the festival's Mary D. Fisher Theatre.
Frederick Wiseman's "National Gallery" takes the audience behind the scenes of a London institution, on a journey to the heart of a museum inhabited by masterpieces of Western art from the Middle Ages to the 19th century. "National Gallery" is the portrait of a place, its way of working and relations with the world, its staff and public, and its paintings. In a perpetual and dizzying game of mirrors, film watches painting watches film.
Fred Wiseman is probably one of today's greatest living documentary filmmakers. For close to thirty years, thanks to the Public Broadcast Service (PBS), he has created an exceptional body of work consisting of thirty full length films devoted primarily to exploring American institutions.
Critics are raving about "National Gallery":
"Mr. Wiseman's touch is deft but light here, and the experience of watching 'National Gallery' is pleasurable and immersive because he's a wonderful storyteller. It is also unexpectedly moving. It's about art and process, money and mystery … a privileged virtual tour of the museum." –Manohla Dargis, New York Times
"This is one of Wiseman's richest and most thought-provoking films, and easily one of his best." — Budd Wilkins, Slant Magazine
"Meticulously crafted, intellectually intricate, and touched with profundity. An invigorating portrait. A tribute to the wonders of creative expression. A film about classics and their illustrious home that itself has been made by a modern master." — Nick Schager, Village Voice
"Truly inspiring…a great, great film. It's like being lulled with intelligence." — Tim Robey, The Telegraph
"National Gallery" will be shown at the Mary D. Fisher Theatre on Sunday, Jan. 18 at 3 and on Tuesday, Jan. 20 at 7 p.m. Tickets are $12, or $9 for Film Festival members. For tickets and more information, please call 928-282-1177. Both the theatre and film festival office are located at 2030 W. Hwy. 89A, in West Sedona. For more information, visit: www.SedonaFilmFestival.org.