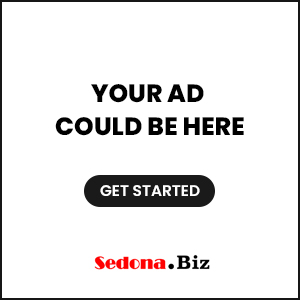 Sedona AZ (October 3, 2012) – Prolific, national bestselling fantasy and science fiction author, Gini Koch, author of the humorous Alien science fiction series, and also writing as G.K. Koch, author of Space Pirate, will conduct a special writing workshop at The Well Red Coyote bookstore on Saturday, October 6 at 2:00 pm.
Koch will share how you can write as prolifically and successfully as she does. Too many writers struggle with writer's block, a lack of ideas, and the dreaded internal editor. Koch will show you how to turn off the block, open up the flow of ideas, and shut that editor up by learning how to draw inspiration and more from the source of all your stories — your hindbrain. She is a dynamic speaker and a great teacher.
Gini Koch lives in Hell's Orientation Area (aka Phoenix, AZ), works her butt off (sadly, not literally) by day, and writes by night with the rest of the beautiful people. She writes the fast, fresh and funny Alien/Katherine "Kitty" Katt series for DAW Books, the Necropolis Enforcement Files series, and the Martian Alliance Chronicles series for Musa Publishing. As G.J. Koch she writes the Alexander Outland series for Night Shade Books. She also writes under a variety of other pen names (including Anita Ensal, Jemma Chase, A.E. Stanton, and J.C. Koch), listens to rock music 24/7, and is a proud comics geek-girl willing to discuss at any time why Wolverine is the best superhero ever (even if Deadpool does get all the best lines). She speaks frequently on what it takes to become a successful author and other aspects of writing and the publishing business.
The workshop is free and open to the public.
The Well Red Coyote is located at 3190 W. Highway 89A, at the corner of 89A and Dry Creek Road.  For more information, call 282-2284 or go to www.wellredcoyote.com