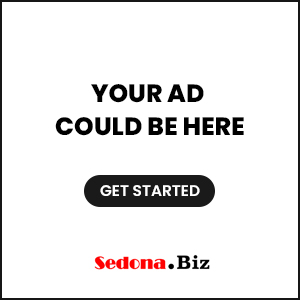 Sedona AZ (September 26, 2014) – The first fall session of the Osher Lifelong Learning Institute's (OLLI's) "Lunch & Learn" program will be devoted to discussing issues related to community college education in the Verde Valley. The program, free and open to the public, will be held Wednesday, October 1, 1 p.m. to 2:30 p.m. in room 34 of the Sedona Center (across Rte. 89A from Red Rock High School).
Guests are invited to bring their lunch or come for complimentary coffee, tea, water and a little snack. An informal discussion begins at 12:30 p.m., followed by speaker presentations starting at 1 p.m.
The session is titled "Moving Forward: Visions for Yavapai College's Sedona Center." The discussion is related to Yavapai College's formation of a committee to provide ideas for community college education in the Verde Valley. The committee will include representatives from Sedona, and the Oct. 1 program is intended to identify ideas that Sedona's representatives might bring to the committee.
The topic grew out of concern expressed by some Sedona residents that Yavapai College was considering selling its Sedona Center and moving to a different Sedona location. The issue was resolved earlier this year when the college and the owner of the Sedona Cultural Park, where the center is located, reached an agreement that allows Yavapai College to stay in the Sedona Center.
Brief presentations, followed by discussions, will be made by: Rob Adams, City of Sedona Mayor; Linda Buchanan, Community Education Coordinator on the Verde Valley Campus; Dave Lykins, Superintendent of Sedona-Oak Creek Unified School District; James Perey, Executive Dean of the Yavapai College Verde Valley Campus; Mike Raber, City of Sedona Senior Planner and Chair of Western Gateway Community Focus Area Work Group; Robin Weeks, OLLI Director/Coordinator; Jennifer Wesselhoff, President/CEO of the Sedona Chamber of Commerce; and Ruth Wicks, Verde Valley Community College Advisory Committee member.
Lunch & Learn is a weekly public forum for local residents to meet, hear and interact with speakers involved in interesting and important aspects of community life. This informative weekly community event is free and open to the public.
For more information, call OLLI at 928-649-4275.
OLLI is a Yavapai College program created to meet the needs and interests of retirement-age people. It offers classes and programs at the YC Verde Valley Campus in Clarkdale, the Sedona Center and the Prescott Campus. Details are available online at http://www.yc.edu/v5content/lifelong-learning/default.htm.