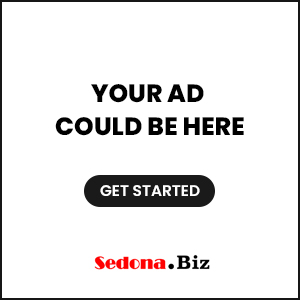 Sedona AZ (April 27, 2012) – Biker Babe Tours, a motorcycle touring company for women, has now added additional tours throughout the spring and summer 2012 riding season. The company, launched this year in Sedona, AZ provides full-service, three and five-day motorcycle specialty tours for small groups of women and markets to women riders from Arizona, Nevada, and California. The company's first tour, the Sedona Spirit Tour, is slated for May 10-13, 2012 in Sedona, AZ. Additional tours, such as the Sedona Spa Tour, the Freedom Tour, The Shopping Tour, and the Fall Colors Tour are now scheduled from June through October, 2012.
Biker Babe Tours serves women riders who bring their own bikes and protective gear. Tours are conducted throughout northern Arizona, with plans in place to expand their operations to rides in southern Utah, Nevada, and California by years two and three. Tour packages include all lodging, meals, water, and a special treat, such as a massage, facial, manicure, pedicure, cooking class, crafting class, or adventure activity like a helicopter or hot-air-balloon ride. Participants also get a tour T-shirt and thrilling guided rides on roads that are perfect for motorcycles. Package themes include: day-spa, shopping, gourmet food, National Park, spiritual sites, and many others.
Lead, CPR-and-AED-trained Tour Guide and CEO, Liz Casey says, "People are coming to Sedona in droves for vacations and spiritual or spa retreats anyway. It makes perfect sense for the company to try and connect with women riders who are coming here for other reasons. Sedona offers unparalleled experiences such as hiking among its world-famous red rock formations, spiritual services, such as yoga and personal empowerment retreats, world-renowned, gourmet restaurants, and first-rate spas. Adding these additional tours allows us to connect with and serve women motorcyclists from all over this great country who area also interested in Sedona's other specialties."
As a long-time, highly experienced guide, Ms. Casey's dream has been to share, with other women, the freedom, joy, and excitement of motorcycling. Combining the emotional and spiritual aspects of women's retreats with the excitement of touring is the company's specialty. Recognizing that women ride differently than men, Casey set out to establish a safe, nurturing, and supportive environment where women could experience the benefits of the sport together.
Casey goes on to say: "The best part of this business is witnessing the new friendships that develop between women from all walks of life. Sure, most of us are middle-aged and married, but we come from all over and have all kinds of differing life paths, all kinds of different stories. But, with motorcycling, we have this one core activity in common, so women bikers have few social barriers to overcome. We are immediately united by our mutual passion and so supportive of one another. We all love this sport, deeply, and we all had to get over our fears and get through the learning curve to earn our place out there on our own machines; riding is such a remarkable bonding mechanism. I just love being able to create this space and energy with other women. I have the best job on the planet."
Biker Babe Tours, Inc., a motorcycle touring company for women, conducts full-service tour retreats during the months of April through October. For more information, visit their Web site at www.BikerBabeTours.com or call the office directly at 928.632.2700.