By Pat Whitfield, Member of the Board of Trustees
Sedona AZ (May 7, 2012) – Mother's Day is fast approaching on Sunday, May 13, and in America we think of it as an early 20th-century recognition of the significance of mothers in our lives. Yet, the celebration has ancient roots and is not a modern innovation at all.
Ancient societies celebrated maternal goddesses, rather than mortal mothers. One of the earliest historical records celebrating a mother deity can be found among the ancient Egyptians. They held an annual festival honoring the goddess Isis, who was commonly regarded as the mother of the pharaohs.
The Romans, too, honored Isis, by importing her image to commemorate an important battle and the beginning of winter during a three-day festival that was marked by the performances of primarily female dancers, musicians, and singers. The Romans also celebrated the Phrygian goddess Cybele, whom they renamed Magna Mater (Great Mother).  Cybele's roots come from the Greek goddess Rhea, who was the mother of most of the major Greek gods, including Zeus, whose festival took place around the time of the vernal equinox.
Other ancient societies worshiped deities similar to Cybele and Rhea, including Gaia the Earth Goddess and the Mountain Mother. While the Anatolian goddess festivals were said to be so wild that they were eventually discouraged or banned, more conservative celebrations of Cybele and her equivalents included activities like eating honey cakes, and sharing flowers in the morning.
A more direct precursor of Mother's Day was observed by early Christians on the fourth Sunday of Lent. They used this day to honor the church in which they were baptized, which they knew as their "Mother Church." The place of worship would be decorated with jewels, flowers, and other offerings.
In the 1600s, a clerical decree in England broadened the celebration to include real mothers. During this Lenten day, called Mothering Day, servants and trade workers were permitted to return to their hometowns to visit their families. On this day, people had a one-day reprieve from Lenten fasting and penance. As a result, they could enjoy a family feast with mother as the guest of honor.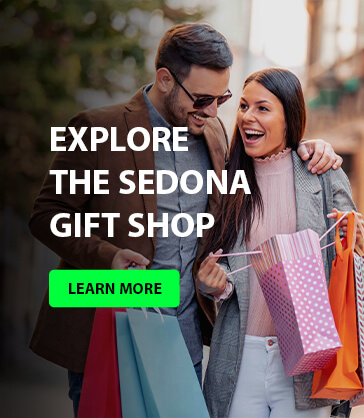 When English settlers emigrated to the United States, they discontinued the tradition of Mothering Day.  But in 1870, Julia Ward Howe issued her "Mother's Day Proclamation," which called for women to meet to honor those who had fallen during the Civil War. Although this incarnation of Mother's Day was celebrated on different dates over the next decade, Howe's idea faded until Anna M. Jarvis campaigned in 1908 for the creation of an official Mother's Day in honor of her own mother and of peace. In the same year, Elmer Burkett, a senator from Nebraska, proposed making Mother's Day a national holiday at the request of the Young Men's Christian Association (YMCA). While his proposal was defeated, by 1909, 46 states were holding Mother's Day services.
Anna Jarvis subsequently dedicated herself to the creation of Mother's Day as a recognized celebration. She finally convinced the World Sunday School Association, a key influencer of legislators, to back her.  In 1912, West Virginia became the first state to officially recognize Mother's Day, and in 1914, Woodrow Wilson signed a proclamation declaring the second Sunday in May as Mother's Day. And we've been honoring our mothers on that day ever since.
Sedona Public Library offers a selection of books about Mother's Day that mothers and children can read together. Among these are: "My Mom Has X-ray Vision" by Angela McAllister; "Happy Mother's Day" by Hilary Mantel; and, for a multicultural perspective, "Happy Mother's Day, Mami" by Leslie Valdes.
Students in grades K – 4 will find Mother's Day books that are on their Accelerated Reader lists.  These include "The Best Mother's Day Ever" by Eleanor May; "Mother's Day Surprise" by Stephen Krensky; "Mother's Day" by Anne Rockwell, and "Mother's Day Mess" by Karen Ruelle.
Happy Mother's Day and happy reading to all!
The Sedona Public Library is a private, 501(c)(3) non-profit corporation, supported by donations and grants.  Your tax deductible donation may be sent to:  Sedona Public Library, 3250 White Bear Road, Sedona, AZ 86336.