Sedona AZ (August 22, 2013) – Come join the fun at Sedona Main Street's 27th Annual Moonlight Madness Festival & Sales, thanks to event sponsors along with businesses that host entertainment and activities. It starts this Saturday, August 31st from noon to 9 p.m. with a variety of free activities and live performances, plus great food and store sales continuing through Monday, September 2nd this Labor Day weekend. It's a free family-friendly event for everyone, held in Sedona Main Street District, primarily along North State Route 89A in Uptown. You can park for free at the Uptown Sedona Public Parking Lot on Schnebly Road or in the parking lots behind area shops and plazas – just follow the signs for Free Public Parking.
Chair Massages will be available Saturday through Monday noon to 9 in front of ChakraHealingCenter and Sedona Story to help alleviate those muscle pinches.
Face Painting in front of Black Cow Café and Balloon twisting at Oak Creek Marketplace are available from 12 to 2 pm. You can see Fabric Dancing by Florence along the sidewalk from Zonies Galleria to Cowboy Club on Saturday from 2 to 4 pm. Then from 5 to 7 pm, enjoy a Stiltwalker performance by Deborah Williams in front of the Oak Creek Marketplace. All these activities are brought to you by Zonies Galleria, Black Cow Café, Made in Arizona and Cowboy Club.
Made In Arizona at Oak Creek Marketplace has also created a Sedona Wine Walk from 11 am to 7 pm on Saturday. Get a souvenir glass with your wine tasting, where they'll be featuring a fortune-telling bartender plus tarot card & palm reading! Remember to take a map to other "tasting" businesses in Uptown.
Sedona Fudge Company will be giving away fudge samples. Plus, you can take a free chance on the daily raffle for a pound of phenomenal fudge anytime Saturday, Sunday or Monday from 10 am – 9 pm. All throughout the long weekend, you'll be able to witness the fudge-creaming process in action.
Close by, right along SR 89A there's a food booth hosted by Sally's Mesquite Grill & BBQ; they'll be making Roasted Corn on the Cob from 11 am to 8 pm for four days, Friday – Monday. And you can get a laugh there, compliments of Sally's Talking Rooster.
Come see John Wayne and sing along with Patsy Cline impersonator(s) at the SedonaMovieMuseum at Uptown Mall from 11am – 6 pm on Saturday. The merchants at the Uptown Mall will have sidewalk sales too.
Later in the evening, please come to hear Sedona's own, Nick Gioello performs on Saturday from 6-9 pm, at the HP Café courtyard in the Uptown Mall. Nick will be playing acoustic guitar and singing songs from 50's through today
Just a few steps to the north at the Mid-blockPlaza come by the Sedona Charter School Booth and help make your mark on Sedona by coloring the Monster Mural or partake in a game of Bean Bag toss from noon to 4pm on Saturday. You can also take your photos with the full size Joe Beeler Statue, (bronze).  Joe Beeler was an artist specializing in the field of Western art. In 1965, he cofounded the Cowboy Artists of America.
Then at OaxacaPlaza, near and hosted by Oaxaca Restaurante & Cantina, all ages can enjoy Magical Michael Steele. Learn to yo-yo with personal instruction, plus see yo-yo tricks and close-up magic by a master. Magical Michael will amaze and delight from 10 am until 3 pm on Saturday.
Across the street, and a bit further north at SedonaArtsCenter, you'll find an amazing variety of artists demonstrating their skills and sharing their expertise throughout the long weekend. Come watch and interact with this wealth of local talent, thanks to SedonaArtsCenter and their Gallery: 
On Saturday from 10-1:30, Mary Flaisig presents Fiber Sculpture and from 1:30 – 5, Christie Palmer demonstrates Acrylic Painting.
Mary Flaisig has lived and worked in Sedona since 1995, and prior to that had been a practicing fiber artist in Southern California working in tapestry and basketry. Since moving to Sedona her primary focus has been the exploration of woven sculptural forms.  The sculptures are on branches which Mary usually finds in the Sedona area. Flaisig weaves on a structure of rattan that she builds on branches which are often Manzanita wood.  For the weft in her weaving Flaisig uses yarns in wool, mohair, silk, rayon, and other unique fibers.
Christie Palmer pursued her artistic gift and passion at the University of New Hampshire. There she discovered a special talent with water media which has since developed into her own rich style and methods using acrylic, water and simple brushes. Each painting evolves through layer upon layer of color, graduated washes and unique treatment whether on paper or canvas. Her subject matter usually begins with a landscape or architectural element. In the process of painting, there is at some point a departure from the realistic image – a point at which the work becomes a distinctly original expression–color, lines, shapes and patterns take over. Elements of the real, surreal, and abstract co-exist.
On Sunday September 1 at 10 – 1:30, you can watch Jewelry making with Nancy Bihler, and from 1:30 – 5 Watercolor will be demonstrated by Julie Ronning Talbot  1:30 – 5. 
All of Nancy Bihler's silver and gold jewelry, including her chains, are completely hand-fabricated.  She also makes many of the unique cabochon stones in her home shop. A cabochon or "cab," is a gemstone which has been shaped and polished as opposed to facetted. The resulting form is usually convex with a rounded top and a flat back. One of Nancy's favorite specialties is designing and creating various styles of handmade chains of sterling, fine silver and gold wire. It gives her great satisfaction to make every link perfect with "invisible" solder joints and to have the finished creation sparkle with a perfect polish. One of her trademarks is the handmade Roman or Etruscan chain. These chains date back to the 7th century BC.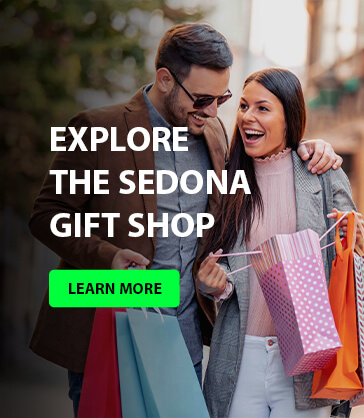 Julie Ronning Talbot continues to be fascinated by transparent watercolor as she peruses a variety of favorite subjects from old trucks and tractors to the amazing critters and vivid cactus blossoms of our area. Portraying the rust of old farm equipment is as interesting and challenging as making a blossom fresh enough to smell. Her vibrant colors and precise details as well as the look of her finished paintings surprise many patrons. Many of her works are done on watercolor paper gallery wrapped on stretcher bars coated with an archival varnish requiring no mat or glass.
Then on Monday September 2 at 10 – 1:30, Drawing will be demonstrated by Helen Parker-Lande, followed at 1:30 – 5 with Ron Schneider presents Fine Craft.
Helen Parker-Lande has been perfecting her work in drawing and painting through the careful guidance of longtime artist and instructor Gretchen Lopez. Helen delights in portraying people in both portraits and full figure. Her renditions capture the personalities and nationalities of the people she is illustrating.
Ron Schneider's first endeavors consisted of some sculpting and lost wax silver casting before settling upon a mixed media type of format for the wall hangings and table sculptures he creates. The love of Southwest architecture, particularly architecture which is aged, weathered or in disrepair, is apparent in his work. Most are replicas of actual locations discovered in travels and readings.
The Native American group Estun-Bah ("translated "For the woman") is featured at SinaguaPlaza on Saturday from 1-9 pm and on Sunday 12-6 pm. They'll perform half hour shows every hour in the courtyard with mesmerizing music and colorful dance. The soft blend of the Native American cane flute with the elegant touch of the acoustic guitar and background percussion will soothe the mind and enrich the soul while taking you on an endless journey of love songs and enchanting musical landscapes. Nominated as "Best World Music Album and Best Instrumental Album" at the Native American Music Awards, and having released their album Earth Warrior, Estun-Bah is the premier Native sound of the Southwest. Dance presentations include various Native traditions including the Hoop Dance where Tony Duncan, the face of Estun-Bah, creates many intricate designs that can be seen in nature such as the Eagle and the World. Tony Duncan is a five-time World Champion Hoop Dancer, and the group is well-known all over the US. Tony held a contract with worldwide known pop artist Nelly Furtado, who produced a music video to her single "Big Hoops (Bigger the Better)" with Tony Duncan and his brothers. Sinagua Plaza is honored to host these world champions.
Whiskers Barkery will have an outdoor booth all Labor Day Weekend. On Saturday from ten to two pm, the Sedona Humane Society and their furry friends will be available for adoption. A four legged friend is looking for a new home and parents. Stop by the full size cowboy & cowgirl cutouts at Sinagua courtyard for good fun and happy faces. They make for great photo opportunities and memories you can share.
On Saturday from noon to 9 pm you can visit with local Firefighters and Emergency Medical Technicians from Sedona Fire District. Make sure to spin the "Wheel of Safety" to win free prizes by answering fire/safety questions. You can even hop aboard a Sedona Fire District Engine or Ladder Truck. You'll be able to spot them near the mid-block crosswalk and traffic signal on the east side of SR 89A.
Check out the Sedona Historic Fire Engine #1 while you are there. It's a great chance to see the old and new fire safety equipment side by side. This 1942 Ford Maxim began its life in the U.S. Army. After it was retired, Robert Kittredge bought it as the first fire truck in Oak Creek Canyon, to protect his property in case of a fire. After the establishment of a Fire District in Sedona, Kittredge gave the truck to them; as they slowly procured newer equipment, the truck gradually fell into disrepair until it was donated to the Sedona Heritage Museum. The Museum's volunteers have preserved and made great strides in restoring the Sedona Historic Fire Engine #1 to its present running condition.
Visit with some Arizona Rangers from their Verde Valley Company and hear their history and stories. They are also near the mid-block crosswalk and you can spot their distinctive black uniforms and cowboy hats. These civilian volunteers with their warm smiles are welcome subjects in your photographs.
Make sure to say hello to Sedona Police Department Officers and the volunteers of the Sedona Community Police Alliance. They'll be on duty all throughout the event area.
Pete Zins performs Saturday from 2 – 5 pm at Pink Jeep Plaza in front of Pink Java Cafe. A local acoustic guitarist, he plays country and classic rock, and has been entertaining crowds for many years.
Just across the street (stop light at the corner of Forest Street & SR89A) in Cheer's Plaza, you can watch, learn and participate with Light Body Fitness on Saturday from 5:30 to 8pm. They will be performing Zumba and a couple other types of dance to surprise the audience and spectators. Cheer's will also be having outdoor sales all weekend long.
On Monday, Sedona Heritage Museum presents their "Monday at the Museum". You can learn Prickly Pear Jelly making from 11 am – noon in a homestead on the National Register of Historic Places, and leave with a jarful of your own freshly made jelly; the cost is $5 and a reservation is required, so call ahead to 928-282-7038. This Museum in Jordan Historical Park at 735 Jordan Road is within walking distance from SR 89A or a short drive on a side street in Uptown.
This festival is filled with a variety of activities for all ages. You can also just sit back to relax and listen to great music, or dance if you'd rather! Visit with our community heroes providing activities and information. Enjoy tasty treats at a food booth and savor a great meal with libations at one of our many restaurants, several of which offer both indoor and outdoor patio dining. Shop the sales inside and out – you may find that perfect birthday, special anniversary or back-to-school gift, and it's the perfect opportunity for a head start on your holiday shopping! Check out the fabulous outdoor sculptures featured in the courtyards and plazas all along "Main Street".
An Event Program with times/locations of activities and a site map can be viewed on our website at www.sedonamainstreet.com and print copies will be available at our sponsor locations, activity booths and the Chamber Visitor Center on the corner of Forest Road and North State Route 89A (while supplies last). Sedona Main Street Program and its volunteers present the Moonlight Madness Festival. The event is made possible by: cash support from our Full Moon Sponsors – Sedona Pines Resort, and Sedona Fudge Company; the businesses and properties providing activities or entertainment for your enjoyment; promotional support from our media partners who share the event information; plus the City of Sedona. Join your neighbors, friends & family for this annual tradition and have a safe and fun Labor Day weekend!