By Natalia Molina
Director, OLLI of Sedona & Verde Valley
Verde Valley AZ (July 24, 2012) – The monsoon season has quenched the Verde Valley and ignited Yavapai College's OLLI campfire event.  Osher Lifelong Learning Institute (OLLI) of Sedona & Verde Valley is a dynamic organization within Yavapai College created to meet the needs of intellectually active mature adults.  What makes OLLI a unique learning experience is that there is no pressure of tests, grades, or papers.  It is a warm gathering of people who are endlessly curious and love to learn.
This summer, OLLI launched a summer camp for adults. The grand final event for the summer camp is the OLLI campfire, slated for the evening of Wednesday, August 29.  The cost of the event is $5 for OLLI members and $10 for non-OLLI members.  This event is open to the community and intended to be intergenerational, meaning all ages are welcome.  The coordinator of this event is OLLI member Gale Grove. 
As a child, Grove had always lived in the city until her own kids were in elementary school. Grove and her husband decided to move to the foot of the Sierra Mountains in Bishop, CA.  "We went into the mountains every chance we got. Summer vacations were always spent camping on the eastern slope of the Sierras.  Those wonderful days, hiking, fishing, swimming, and rock climbing always found us back in camp for supper, topped off with singing along with the ukulele and telling fanciful stories around the campfire," shared Grove.
When the children went off to college, the days spent camping reduced.  "Ever since then, I have wanted to get back to the campfire spirit," states Grove.  She was able to recapture some of that experience, working for a summer in Yellowstone National Park and did get to spend some evenings with her daughter and her family around a campfire once again.
Grove spent many years campaigning with her husband who was very active in politics and ran for office in California.  She also had her own career as a medical librarian, first specializing in small hospital libraries and then working as a biomedical research librarian for a large biopharmaceutical company.  This offered Grove the opportunity to relocate to Boulder, Colorado.  After several years in the corporate world Gale decided to follow her passion and began an acting career doing musicals, live theatre, TV commercials, print ads and a movie called "The Goal".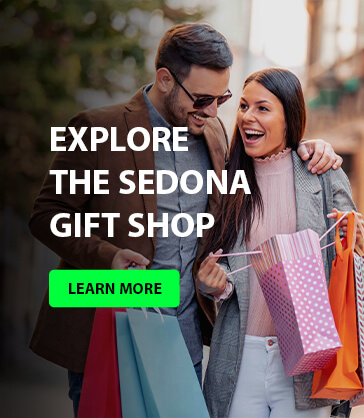 In 2007, Grove moved to the Verde Valley continuing her acting craft with the Verde Valley Theatre Company as Ouiser in "Steel Magnolias" and Mother Abbess in "The Sound of Music".  She continues singing and theatre work as a member of the choir and drama team at the Sedona United Methodist Church.
After spending a retreat weekend at Greer Lodge and discovering the Arizona mountains, Grove began again to yearn for those wonderful evenings around a campfire. Grove has been an essential part of the OLLI membership having served as its volunteer coordinator it the Verde office for over a year.  Grove has been a member for over two years.
"We are very happy to have this social event to cap off our inaugural summer camp event," shares Natalia Molina, Director of OLLI of Sedona and Verde Valley.  "OLLI's summer camp has been hugely successful because of members like Gale Grove.  Her personal history is impressive and her sense of family, fun, and good times is the true heart OLLI," concludes Molina.
If you enjoy sitting around the campfire telling stories, singing songs, and maybe toasting a marshmallow, come and join Gale Grove and members of OLLI for this fun filled event.  This adventure will take place at the Mingus Mountain campground.
Campers are encouraged to bring: water, dinnerware and potluck food to share, camp chairs, roasting forks, firewood, flashlights or camp lamps, jackets, guitars, harmonicas, songs, and stories. If folks wanted to they could bring their own meats and charcoal to use the grills in the campground.  All ages are encouraged to attend and register by calling 928-649-4275. Limited space is available for this event.