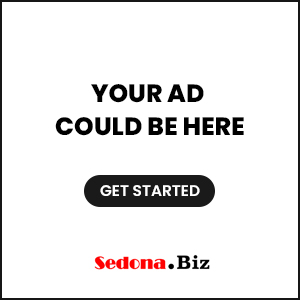 By Tom Carroll
www.SacredSpace.org
In a previous posting, "we" discussed the pitfalls of Spiritual Leadership – more to the point the potential for disaster at the hands of a Spiritual teacher who uses his or her position to take advantage of a student. Wow! Juicy! Makes you mad to think about it! Makes me mad to think of that Nun who spanked me with a ruler – "I know it was sexuality gone sideways that drove her to it – and I hate her!"
I'm making this up. Really! I was never – have never been a Catholic! What I am not imagining is the tendency for persons to pile on to a victim story. My god, don't we love'em!
Once warned shouldn't we just move on in the same way we do after reading the warning label on an aspirin bottle? "Has been known to cause bleeding of the stomach lining when taken in large quantities every three hours for seven months or more." Then you open the bottle and shake out a couple to rid yourself of that nagging headache.
I doubt that the numbers are similar but the comparison is instructive – this being the number of persons who will board a commercial aircraft today – be flown to their destination where they land and disembark without so much as the threat of an allergic reaction from one of those bags of peanuts I miss so much. And they do this knowing that planes occasional crash and sometime… Pilots get frisky with flight attendants. No! ….Yes!
While air travelers are jetting thorough the sky others will be engaging in their spiritual disciplines, often under the watchful eye of a teacher. Just like our air travelers – the vast majority will emerge safely from the Church or Zendo and go off to find a bag of peanuts to choke on.
So, ask yourself. Are you still mad at, "The Church?" Are you still feeling wounded by ill treatment of some sort received at the hand of a spiritual teacher? If so – find someone – a trusted friend or counselor and talk it out. The operative word is… out! Your goal should be, not only to recover from the incident, but to remember why you got involved with a spiritual discipline in the first place and get on with the real business of spiritual exercise – nurturing an ever increasing level of openness, and all the good stuff that radiates from your heart as you let go of the past – forgiving yourself and others for hurtful events that need no longer plague us – just as soon as we are willing to lay them down and move on.
Are you ready? Great! Now let's talk about something more constructive.
Translation vs. Transformation:
There are two forms of spiritual activity that should be recognized against the background of Ohm's or Om and Alleluia's . Let look first at Translative.
Translative activity is where all the scriptures and all the commentaries on the scriptures are re-read and re-interpreted, creating ever new spins out of this old cloth. Same thing with New Age tomes, Holistic and Energetic Medicine, supposed Trans-personal Psychology and all their attendant testimonials. However potent the original writings were and remain – translation is the art of formulating clever new ways to interpret them. In the end this does little more than give the ego/personality the excuses it craves not to change – It feels better to feel good than to change so as to be Goodness!
So, translative activities. With a little tweaking, a new round of "Spin the Spring Water Bottle" – a new interpretation of how we can act nice while being miserable inside – but finding ever more novel ways to hide from this fact – nicer to others gentler with our truly, fragile selves and – Wha la! We're feeling better for no substantial reason, already! Though I seem to be making fun of the Translative camp – on good advise I temper my remarks. Translation provides the individual with a stabilizing, shelter from the storm. It is also responsible for a great organizing influence more often than not – good for whole societies. Use it for as long as it works for you. When you are ready there is another – there will probably always be a another – another, next step to take.
The second option is Transformation. Subjected to transformation, the self is not soothed but shattered. Rather than insulating the separate self from the wild currents of timeless existence, transformation breaks the illusion of separateness, liberating our true and eternal nature – illuminating the wonderful fact that it, the separate feeling we call self is not separate and not vulnerable – it is non existent! But to experience this the former perception of personality – call this the ego – must be allowed to collapse like a puppet whose master let's go of the strings allowing the personality to fall lifeless, to the ground. Frightening as this might be – on the other side of the veil is all the solace and solidity we have longed for.
Translation offers a series of stories which if believed, offer the practitioner rituals, weekly services and the company of like minded people who provide the comfort of shared hope and community – Among our friends we often find comfort and enough activity to distract our deeper intuitions. This being that nagging feeling that there is supposed to be more to spiritual life than dressing nicely, singing songs and eating potluck suppers.
Transformation is an experience that radically alters the individual, personal perspective. Transformational practices are found at the heart of all the major religious traditions but interestingly – are only appreciated by a small – very small number. Feeling ignored, I suppose – those who find themselves in or leaning toward the trans-formative camp spend all too much time criticizing the translators. We might as well stop that. It's some fact of nature that only a few get the joke at any given time – at least that's the way it's always been, Currently there is a buzz on suggesting that things are going to change. Well, okay. But until they do – they haven't. And It's not our business to bother the translators. They are doing what they do best. Can we transformers say the same?
So – Whoever you are – whether Trans-formative or Translative. Drop you grudges. Let Sister Mary turn over in her grave and find comfort in the fact that she whacked the right kid – maybe just not at the right time.
If you are a trans-formative type of person – get on with your discipline and bless those who are satisfied to feel good about feeling good – just because it feels better to feel good! Is that really so bad? Maybe, but not now. All too soon their turn will come and no amount of new books with new twists on old precepts will help them. Their Real Selves are always right there and could easily catch them – but come the day… may allow them to fall – the puppet on a string, thing.
And you translative types – what can I say to you – there you are, receiving downloads from Pleiadians – Whispering to your spirit horses – pushing the furniture around in the yurt after the spirit circle in preparation for tomorrows drumming circle – you are all way to busy and having too much fun to bother listening to me. Good for you!
Then there are those who think this is has been a harsh – very un-spiritual homely. Congratulations! Your instincts are right on. God is not "spiritual" or even a tiny bit religious. Neither is he, Mr. Nice guy – Nor Miss Manners! Reality, (god), is as bracing as the ice cold wave that sweeps a young sailor off the deck to a watery grave. God is as sweet as the next breath of a sleeping child. You just never know what face God will be wearing when you open your eyes – I mean, when you two meet again.
Anybody reading this who finds themselves wondering how in heck you got here from the sports channel – no worries – I was just on my way out to get more chips and beer. Bud Light alright with everybody?