Offers Superhero Training for Sedona and Verde Valley Kids
Sedona AZ (May 13, 2012) – Kids in the Verde Valley are about to become peacemakers and leaders while doing good deeds for area residents in need of support. MISSION:kidPOSSIBLE hopes to provide its full-time Summer day camp for free to kids of low-income families.
MISSION:kidPOSSIBLE is superhero training for kids aged 7-13. The camp, with its theme of Superheroes and Secret Agents, will provide tactical training for kids on simple and fun ways to become peacemakers and leaders in their families, schools, and communities. Through a fun curriculum that mixes real-life mystery, the arts, outdoor activities, and practical skills, the camp participants will create daily opportunities to practice their skills by serving Verde Valley residents in need.
Service is the primary focus of the camp, and all of the camp's fun activities will have the purpose of uplifting and serving others. For example, kids will do creative art projects to bring joy and beauty into senior centers, bake cookies for fire fighters, and give sandwiches to area homeless. Every week the Mission Leaders will identify two Verde Valley families experiencing crisis and the participants will be engaged in understanding and fulfilling those families' needs.
MISSION:kidPOSSIBLE teaches practical and simple peacemaking skills centered around forgiveness and helping others. By the end of each 3-week block, participants will have developed new habits of making peace in their relationships and looking for ways to help the people around them. They will see themselves as empowered Super Agents in their families, schools, and communities.
MISSION:kidPOSSIBLE hopes to make the camp available for free to children of low-income families through a fundraising drive. The camp seeks to raise $20,000 or more through a web-based campaign on indiegogo.com. These funds will cover rent, vans, insurance, supplies, and salaries and make the camp available for free for 12 participants. Any additional funds will make the camp free for more children of low-income families.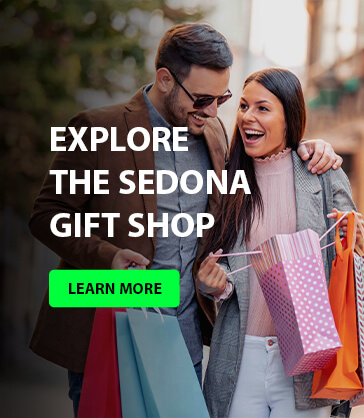 As the Sedona Boys and Girls Club will not be offering a Summer Day Camp this year, MISSION:kidPOSSIBLE offers pickup/dropoff shuttle service to Sedona and Cottonwood. MISSION:kidPOSSIBLE fills an urgent need for Sedona youth. Says Co-Founder Scott McMahan, "This camp presents an opportunity for kids who otherwise could engage in non-productive or even potentially destructive activities to learn valuable life skills and become a positive contributor to our community."
Camp Co-Founder Jim Allen has worked for 30 years to teach kids and parents how to walk tall, achieve health, and develop loving relationships. For the last three years he has worked as a coach, mentor, and peacemaker for Los Angeles area children and parents dealing with ADHD, ASD, learning differences, and sensory and behavior issues. The MISSION:kidPOSSIBLE concept was born out of conversations between Jim and Co-Founders McMahan and Jennifer Rogers about how to expand on their shared passion for service.
ABOUT MISSION:kidPOSSIBLE.
MISSION:kidPOSSIBLE is a full-time camp operating two 3-week blocks at the Desert Star Community School campus in Cornville. The first block is June-11-29. The second block is July 8-27. Hours are Monday-Friday from 9AM-3PM with after hours available until 5PM. The camp is offering pickup and drop off to Sedona, the VOC, and Cottonwood. The cost of the camp is $600 per child per 3-week block. To register, go to www.missionkidpossible.org or call 928-634-0302. To make a contribution, call or visit www.indiegogo.com/mkp.