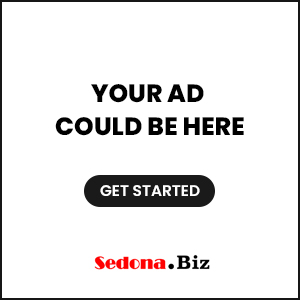 Sedona AZ (January 6, 2015) – Presenting the works of internationally-known artist Michael Chesley Johnson, "Artist as Steward of the Land" depicts landscapes key to his mission and will be on display in the Vultee Conference Room at Sedona City Hall through mid-April.  "As landscape painters," Johnson says, "there's a reason why we paint the landscape and not the figure, still life or some other subject.  The landscape feeds our creative fire. Thankful for its inspiration, we are eager to see that it gets taken care of.  And the best way to see that it gets taken care of is to put it on display for the entire world to see. Our hope is that our paintings will encourage others to become stewards of the land —  just as we artists have become its promoters."
An award-winning plein air landscape painter noted for his expressive use of color, Johnson works in both oil and pastel. He paints primarily outdoors, choosing locations from the American Southwest, Downeast Maine and the Canadian Maritimes.  He has been invited repeatedly to the Sedona Plein Air Festival, and to the Grand Canyon National Park and Zion National Park invitationals.  In 2012, he was an invited artist to PleinAir Magazine's First Annual Plein Air Convention & Expo in Las Vegas.
Michael was awarded Master Pastellist status by Pastel Artists Canada in 2008, and he is a Signature Member of the American Impressionist Society, the Pastel Society of America  and the Pastel Society of New Mexico as well as a juried member of Oil Painters of America.  His paintings have appeared in The Artist's Magazine, Pastel Journal, American Artist and Fine Art Connoisseur (PleinAir Magazine) and are in both corporate and private collections.  He was featured in The Artist's Magazine in September 2013.  Michael maintains a summer studio on Campobello Island, New Brunswick, and a winter studio near Sedona.  He offers small-size plein air painting workshops at both locations.
If you would like to view this wonderful exhibit or for more information, please contact Nancy Lattanzi, Arts and Culture Coordinator, at 928-203-5078, or email NLattanzi@SedonaAZ.gov.