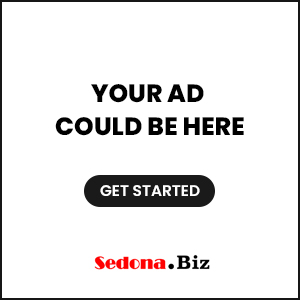 By John Tamiazzo, PhD
(February 15, 2019)
Metaphor is a symbolic language which arises out of an interweaving of imagery, implication, association, perception, and memory. Examples of metaphors are parables, holy writings, allegory of literature, poetry, fairy tales, films, stories, and the symbolism of nature.
The natural language of the unconscious is metaphorical and the imagery inherent in metaphor visits us in our dreams night after night. Dreaming of driving a car faster and faster might be a message from your deeper self, warning you about our high blood pressure or manic behavior.  Being a passenger in the car while someone else drives might indicate your need to take control over the direction of your life. Einstein said that a dream he had as a child wherein he was sliding down a snowy mountain on a sled at such high speed that the stars were spinning in the opposite direction of their natural orbit, set the tone for his research and development of his theory of relativity. He said that his life work in physics was a meditation on that dream.
Years ago when I was a Trainer in Communication Skills and Stress Management in the corporate world, one of the stressed-out managers in my workshop told us of a dream he had about playing with Disney characters, one of them being Goofy. As we spent time looking at his home life and work life, and looking back to his childhood and how Disney's funny cartoon character Goofy affected him, he came to the conclusion that the dream was telling him that he needed to lighten up, have more fun, and to show his goofy side once in a while, instead of always being so seriously focused on business. He brought this stress home with him and it was adversely affecting his relationship with his wife and family.
In order to better understand the metaphorical language and possible meanings of a dream, it is a good idea and an instructive exercise to play with the imagery. Write down the basics of the dream and all the images that you remember including how you felt during the dream and discuss it with a friend or just analyze the words and imagery yourself and what they could mean within the context of your current life and future aspirations.
Take note of the books, films, dreams, day dreams, stories, songs, and plays you find yourself drawn to and aroused by and you will discover how the metaphors in these stir up the metaphors in you. Look upon metaphor as simply an inner figurative and symbolic language that we all have inside of us that inspires us to better understand who we are, what we want, what we need, and where we want to go that will help to bring balance to life.
Dr. John Tamiazzo is the author of two self-help books, Returning to the Land of Oz: Finding Hope, Love and Courage on Your Yellow Brick Road; Love & be Loved: 8 Steps to Creating Intimacy & Finding the Love You Want. Visit his website www.johntamiazzo.com