Verde Valley AZ (December 3, 2013) – MATFORCE has been named a "Coalition of Excellence" by Community Anti-Drug Coalitions of America (CADCA), the nation's leading substance abuse prevention organization. The award gives national recognition to community coalitions that successfully reduce substance abuse. MATFORCE was selected for their successes in the areas of youth prescription drug abuse and underage drinking for the Coalition of the Year Award.
"We congratulate MATFORCE on their accomplishments and for being true leaders in the field of substance abuse prevention. The CADCA GOT OUTCOMES! winners exemplify the excellent work that coalitions are doing around the country to prevent and reduce drug use in their communities," said Gen. Arthur T. Dean, CADCA's Chairman and CEO.
Merilee Fowler, MATFORCE's Executive Director, said, "MATFORCE is honored to receive this award.  Our success is due to the outstanding leadership of MATFORCE's Co-Chairs, Sheila Polk, Yavapai County Attorney, and Doug Bartosh, Cottonwood City Manager. Along with their leadership, this award recognizes the many hundreds of community members, organizations and agencies who rolled up their sleeves and worked together to solve community health problems."
MATFORCE's approach is grass-roots and included holding community meetings and conducting studies to learn first-hand the key substance abuse problems facing Yavapai County.  From that, MATFORCE developed a plan to raise community awareness, educate and implement new prevention measures. 
MATFORCE launched a countywide prescription drug abuse reduction project that saw successful results.  Reaching out to doctors and pharmacists, MATFORCE helped the medical community understand the enormity of the problem and viable solutions.  The county's two regional hospitals, Verde Valley Medical Center and Yavapai Regional Medical Center, took the lead, implementing policies to limit the prescribing of opioid medications out of the emergency departments.  The medical centers and physicians, who enrolled in the state's Prescription Drug Monitoring Program (PDMP), were crucial in reducing the diversion of drugs for illegal use.  MATFORCE staff and volunteers provided one-on-one educational workshops reaching 5,859 students throughout the county. Media partners launched public service announcements. Youth spoke out against abuse through poster and video contests. Dump the Drugs events and permanent prescription drug drop boxes at law enforcement offices resulted in many thousands of pounds of medication properly disposed. 
The results proved outstanding.  According to the Yavapai County Arizona Youth Survey (AYS), students past 30-day illicit use of prescription drugs declined between 2008 and 2012, from 12.1% to 8.7%.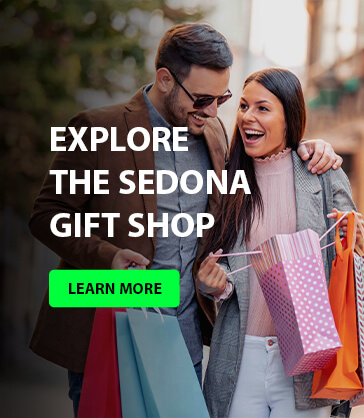 MATFORCE's efforts to reduce underage drinking were also recognized by this award.   According to the AYS, past 30-day alcohol use by students in Yavapai County decreased overall for 8th, 10th, and 12th graders, dropping from 41.3 percent in 2006 to 32.4 percent in 2012.
Cottonwood City Manager Doug Bartosh said, "As former Chief of Police, I have seen the huge problems associated with underage drinking.  I commend Cottonwood and Prescott Valley for passing local ordinances aimed at reducing underage drinking parties and youth access to alcohol.  MATFORCE helped draw together the resources of various law enforcement and community government leaders across the county to lessen the number of youth illegally obtaining alcohol." 
Sheila Polk, Yavapai County Attorney, added, "We have helped save many lives, which is the reason I am proud and grateful for the efforts of so many community members working together."
Polk concluded, "I wish that I could personally name and thank each and every person who has helped make these successes and this award possible.  MATFORCE is a small prevention organization that has proven its ability to unite a county, at a grass-roots level, to solve its own problems.  MATFORCE supporters and volunteers come from many entities, including county government, schools, law enforcement, medical professionals, media, businesses, churches, civic organizations, families and youth.  We can be very proud as a county to have proven that by working together we can reduce substance abuse." 
MATFORCE will receive their award at the Washington, D.C. CADCA Forum in February, 2014.