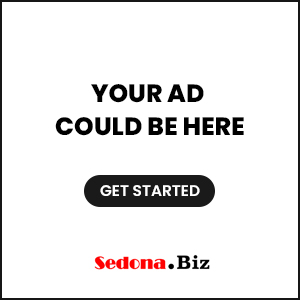 Verde Valley AZ (May 4, 2012) – MATFORCE announces that Leslie Wells, a 13 year old Bradshaw Mountain Middle School student, is the Grand Prize winner of the annual MATFORCE Youth Poster Contest held to raise awareness about the risks of drug and alcohol abuse. Leslie's winning poster gives two important messages about the risks of substance abuse: "Drugs are Not Your Friends" and "Walk Away."
Leslie received his $500 cash award at the annual MATFORCE Mixer before an audience of 120 community members. His outstanding poster will be featured on MATFORCE substance abuse awareness materials throughout 2012.
Over 375 students from throughout Yavapai County participated in the contest. MATFORCE Executive Director Merilee Fowler said, "The response to the contest by area youth was outstanding. Students created posters showing the dangers of drug and alcohol abuse and the benefits of making healthy choices for themselves. We wish to thank all the students, teachers and schools that participated."
Category winners were awarded by age. Each winner received a $25 gift card. Category winners include: Age 5/6 Gage Cunningham, Kirkland Elementary School; Age 7/8 Trinity Pariseau, Coyote Springs Elementary School; Age 9/10 Megan Rose Hiers, Home School Prescott Valley; Age 11/12 Anne Transier, Glassford Hill Middle School; Age 13/14 Travis Zale, Cottonwood Middle School; Age 15/16 Taylor McFarland, Mingus Union High School; Age 17/18 Clinton Easley.
Additionally, MATFORCE would like to congratulate the Honorable Mention winners, which include: Bagdad High School – Rebeca Santos; Bradshaw Mountain High School – Jennifer Lee Wiser, Natalie Baile; Camp Verde Middle School – Ryan Eppinger; Cottonwood Middle School- Jessica Guerrero, Phoebe Chilton, Tiana Hood; Coyote Springs Elementary School – Bradley Voss, Eddie Holloway, Henry Stallard, Isabella Akin, Jordyn Bassford, Kay leTarr, Kaylee Markham, Kiraley Waithman, Kyle Hill, Rigo Espino; Glassford Hill Middle School – Cole Williams; Glassford Hill Preparatory -Sean Bassett, John Jensen; Granite Mountain Middle School – Aubry Jarman, Sophia Frohna; Heritage Middle School – Ernesto Hernandez, Sara Kosse; Kirkland Elementary School -Abril Aranda, Anna Sierras, Calli Ridenour, Richard Ringey; Mayer High School – LeAnne Hurley, MeKayla Brady, Sarah Lake, Zoe Walters; Mingus Mountain Academy – Angelica Marie Simpson, Brittney Moon, Hannah Rothman, Magen Elezebeth Reeves, Sabrina Manuel; Mingus Springs Charter School – Zachary Colstock; Mountain View Elementary – Alicia Martinez, Alyssa Midby, Hakem Ruizz Ramirez, Jami Woodmass, Lacey Rhone, Riley Schauwecker, Scarlett Blunk, Yulisa Sotelo; Oak Creek School – Katie Jo Monsour, Tara Ecklor; Prescott Adventist Christian School -Nathan Tubbs; Prescott Valley School – Chandler Blankenship; Sedona Charter School -Gabriella Wendell, Kennedy Shosted, Nitara Mora, Trystan Kaseoru; Skyview School – Jordan Howe; Yavapai Big Brothers Big Sisters – Hailey Baker, Angel Brady; Yavapai County High School – Sean Sutton; and Efrain Saucedo.
MATFORCE commends each of these students for speaking out against the dangers of substance abuse.