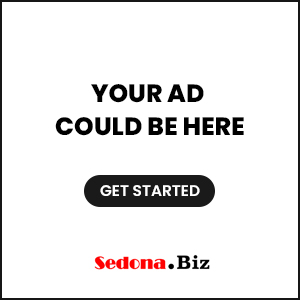 Sedona AZ (January 17, 2015) – Sedona City Hall will feature the latest exhibition of work from artist, designer and activist Mary Fisher in the Council Chambers now through the end of March. The show has just returned from exhibition at University of Richmond Harnett Biennial of American Prints.
A true renaissance woman, Mary is best known for her stunning keynote address at the 1992 Republican National Convention, a speech since ranked by Oxford University as one of "the best 100 American speeches of the 20th Century."  As an artist famous for work in sculpture, handmade papers, jewelry and fiber arts, she trains women worldwide to earn a dignified living using her original techniques and materials.  In Sedona, her name may be known from the Sedona International Film Festival Theatre and Mary has also worked generously and tirelessly with many of our local non-profit organizations. Ms. Fisher's latest expression of her creative philosophy is The 100 Good Deeds Bracelet.
"Messages from my Sketchbook" is a dramatic collection of works, each approximately three by four feet, composed entirely of hand-dyed, hand-printed silk and cotton pieces embellished by the artist.  The work is based on Mary's journals and their accompanying sketchbook.  As Mary journals her experiences, curious questions, deep fears or sources of laughter, she occasionally moves from words to design, and the sketchbook becomes the place her ideas are given visual expression.  The pieces in this collection continue the visual exploration begun in Mary's sketchbook – with evocative results.
The public is welcome to view this wonderful exhibit during regular City Hall hours from 8 a.m. to 5 p.m. when the Council Chambers are not in use.  For more information, or to schedule an exclusive viewing, please contact Nancy Lattanzi, Arts & Culture Coordinator, at 928-203-5078, or email NLattanzi@SedonaAZ.gov.