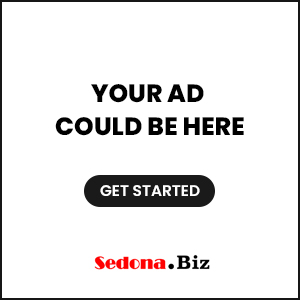 Sedona AZ (April 12, 2012) – Did you know that Alzheimer's disease currently affects approximately 5.1 million Americans? As the "baby boomer" generation reaches retirement age, these numbers are expected to sky rocket to a staggering 7.3 million by the year 2030.  
As the statistics multiply, so do the methods to care for those affected by Alzheimer's Disease (AD). Increasingly, caregivers are turning to alternative modalities to create positive interactions with AD patients.
The Alzheimer's Poetry Project: Arizona Assignment is doing just that: creating positive interactions with AD patients, through the power of the spoken word.
On April 16, Founder and Director of NORAZ: The Literary Arts for Rural Arizona,  and The Alzheimer's Poetry Project: Arizona Assignment, Christopher "Ya'ir" Lane, will offer an open poetry reading session with the residents of Kachina Point Healthcare and Rehabilitation Center's Reflections Unit. Caregivers, nurses, family members of those suffering from AD, and anyone with an interest in enhancing the quality of life for AD sufferers, are invited to attend this intimate gathering in the Village of Oak Creek, at 10:30 a.m.
"This is not the type of poetry reading that takes place from a podium," states the APP website.
"The APP is about making contact with people who may have very little physical contact in their lives. We recite the poems directly to the folks, often holding their hands. It is not unusual for visitors to become emotionally moved when witnessing a reading session."
Based on the work of Gary Glazner, Founder of the APP, and his book, "Sparking Memories," volunteers around the world, like Lane, receive training through the APP to better understand AD, and how to interact with those affected by it.
Lane founded the Arizona chapter of the APP in 2005 and is currently serving 19 facilities in 8 cities, but his goal is to expand even further, with the help of additional volunteers. 
NORAZ's Publicist, Megan Aronson, attended a session in January, shortly before her grandmother, a school teacher in the Verde Valley for over 30 thirty years, died from AD.
"Many of them couldn't remember their names," said Aronson.
"But when he bent down, embraced each person, and asked, 'What's the most beautiful thing you've ever seen?' they came to life, and tried to answer his question somehow. I was deeply moved – I left there thinking, 'That's the most beautiful thing I've ever seen.'"
In 2006, Christine Walker, former Executive Director of Kachina Point Healthcare & Rehabilitation Center, sat in on one of Lane's performances. Later, she wrote a letter commending his performance, stating, "I was able to watch his performance last week and was amazed by the response he was able to receive from residents who respond to very little…Smiles, laughs, and even tears showed how much he touched our residents."
Lane invites those interested in witnessing the power of poetry and it's ability to "spark memories," on April 16. Visitors should arrive at 10:15 a.m. and meet Lane in the foyer of Kachina Point Healthcare and Rehabilitation Center located at 505 Jacks Canyon Rd. For more information, contact Lane at (928) 301-3744.