One person – and a whole community
By Beverly K. Copen
Mel Copen loved writing his articles.  I now know that hundreds of people loved reading them – every 2 weeks – over the past 11 years.  Sometimes I found him in the wee hours of the morning at the computer.  He would formulate the article through in his mind, and when he woke early, would get up and write the article.  That is me, this morning.
The focus of this "article" is 3 fold:  (1) to thank you, the community, for the outpouring that evolved after his truly untimely passing March 12th; (2) to tell you a few of the highlights that evolved during the two "Celebrations of Life" for Mel; one in Sedona, and the following week in New York City; and (3) to give you an update, a sense of what is happening with the Mel Copen Vision Fund.
(1)  Over the past couple of months I have been truly overwhelmed.  The number of emails I have received about Mel now number well over 600.  The cards that have arrived are in a huge basket, and I read a few each day. The messages that I read range from "get well, Mel, we need you to lead us", to amazing thoughts expressed on how he made a difference in their lives.  Who knows how long it would take to tell each of you how much I appreciate each and every email, phone call or card that I have received.  Each message made a difference to me and I thank you from the bottom of my heart.  I have also shared many of them with Mel's daughters and mom.  Please know that they have deeply appreciated them.
(2)  The Celebration of Life service, in Sedona, was at the beautiful Jewish Community of Sedona and the Verde Valley, overlooking the magnificent Red Rocks.  The place was packed.  The tributes were glorious and touching.  To them, he was just Mel or dear friend or grandpa.  Mel and I have lived in Sedona, in the Village, for 7 years. It will continue to be my home.   We both found it amazing that no one really asks about who you were in your past life before Sedona.  It was all about who you ARE, what you like to do, and what your interests are. In Sedona, even though Mel was extremely involved in the community, many local friends expressed amazement to learn from reading Mel's obituary about his past life's work around the world.  The ceremony in New York City was especially for family and longtime friends who lived in NYC or in nearby states.  One of Mel's dorm mates at MIT, Michael, spoke.  To graduate from MIT was a big deal, and I guess that everyone needed to research and write a thesis.  I always heard that it could take weeks or months to do one…at least a long time.  So, Michael told about dropping in early each morning to chat with Mel.  He noticed stacks of books neatly arranged on the floor, all around the room.  Then one morning he dropped by and Mel said "Not today, Michael, I have to write my thesis."  The next morning Mel told Michael, "Okay, it is now finished, done."  To anyone who has ever written a thesis, this story would give you some indication of the capacity of Mel's mind, and the incredible ability he had to absorb knowledge, facts, situations very quickly –then move on to solutions.  As Mel and I served for 10 years together on a national bank board of directors, I suspected that his mind was extraordinary.  Many people have asked where they can find his articles.  We have them now available on our website:  www.copencom.com.  [Editor's note:  Sedona.biz also maintains an archive of articles]
At least now you have an inkling of how he and the entire group of the Big Park Regional Coordinating Council could spend two years gathering research and opinions on what YOU want to see happen in our community, and then help organize the plan of action.
(3)  "If you had a magic wand…" was one of Mel's favorite questions to ask.  That thought led me to wake up in the wee hours of yet another day, when Mel was in the hospital, with the idea of the Mel Copen Vision Fund.  So many, many people wanted to DO something for Mel during his 2 months in and out of hospitals.  Although it was very difficult for him to talk at that point, I described my idea to him to create this Vision Fund, and he whispered back some ideas for me to do to make it become a reality.  Since then, here is what has happened: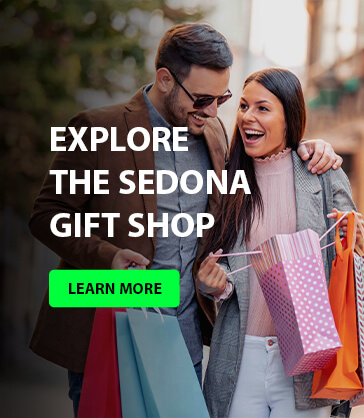 (a) The prestigious James Ratliff Gallery located at Hillside Sedona is planning an exhibit to honor Mel's photography.   All proceeds from sales of Mel's works from that exhibit will be donated to the Mel Copen Vision Fund.
(b)  The Mel Copen Vision Fund is a reality.  Tax deductible donations can be made directly to the Mel Copen Vision Fund and sent to Sedona Village Main Street Partnership, a 501(c)(3) non-profit organization, C/O the Thomas Graham Law Office, 50 Courthouse Court, Sedona, AZ 86351-7425.  This fund will be used to help put the Big Park Council's VISION PLAN into action. 
(c)  An informal group is already brainstorming an exciting, unique idea for this coming fall to benefit the Vision Fund – more details on this will be coming soon.  There are several other people who have mentioned fundraising ideas to me.  My response has been "Yes, let's do it, let's do THEM".
(d) "If I had a magic wand…." I have asked myself what would be my first item on the agenda for the Vision Fund?  My answer:  a much-needed and long-awaited community center for the Big Park/Village community; a place we all would use for so many exciting events, education, and simply, to enhance our everyday lives. 
It is not so surprising to me, or to anyone who knew Mel, that even in death Mel is still serving our community – please join us to make the Vision a reality.