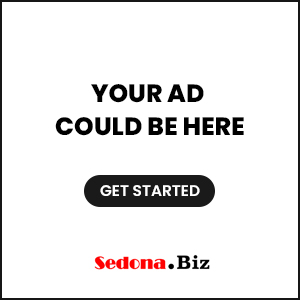 By Natalia Molina, MPH
Director, OLLI of Sedona & Verde Valley at Yavapai College
Verde Valley AZ (September 19, 2012) – On Wednesday, September 26, at the OLLI Lunch & Learn: Keynote Speaker Series, on the Yavapai College campus in Sedona, Jim Gandee, the Chair of the Sedona OLLI council will speak on OLLI: Past, Present, and Possibilities. The talk will address the social fabric of volunteer organizations, and the joy of creating together.
We are so very fortunate to have a  program like OLLI in our community. OLLI, the abbreviated term for "Osher Lifelong Learning Institute", is a local, volunteer, peer-to-peer, adult education program. OLLI offers many learning groups and workshops, throughout the year for a very affordable fee. An endowment by The Bernard Osher Foundation to Yavapai College in Prescott and the generous volunteer facilitators make the low course fees possible. OLLI Fall classes are at the Yavapai College – Sedona campus, on Cultural Park Road, across Rte 89A from Red Rock High School, and at the Yavapai College in  Clarkdale.
 "Lunch & Learn" is a "town square" for local residents to gather, chat, and interact with speakers who do interesting and important things in town.  This enjoyable, informative, weekly community event is free and open to all!
 Bring your lunch (or join us for complimentary coffee, tea, water, and a little snack) and join the conversation at 12:30, or come from 1:00 – 2:00 to hear the speaker. Gandee  will speak for 20  minutes, and there will be open discussion for the remaining time,
The OLLI Fall term begins September, 24. There are over 100 offerings this Fall. You are still welcome to sign up for classes and workshops.  For more information about OLLI or the Lunch & Learn program, please call: 928-649-4275.