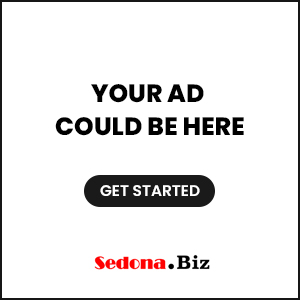 Old Town Cottonwood Overnight October 22nd, 2012
Cottonwood AZ (September 28, 2012) – Local First Arizona is all about supporting locally owned businesses and Local First Director Kimber Lanning is inviting friends old & new to join her on a very special overnight in Old Town Cottonwood Monday October 22nd. Michelle and Eric Jurisin own businesses in Cottonwood and Jerome and they are rolling out the Red Carpet for Kimber and crew. The overnight tour begins with check in at The Tavern Hotel, which always includes a Welcome Drink at the adjoining Tavern Grille. The Eurostyle hotel only has 10 luxury rooms plus a really cute cottage and Kimber's group will take over the whole place. Hop on board with Kimber in her van in Phoenix or self-drive to the Verde Valley.
The tour includes wine tastings at Pillsbury Wine Company, Burning Tree Cellars & The Wine Cellar in Old Town Cottonwood walking distance from the Tavern Hotel & Grille. Dinner will be across the street at Nic's Italian Steak & Crab Restaurant followed by live music at Crema Café, and breakfast Tuesday at Crema Café. Eric & Michelle own the hotel, the Grille, Nic's plus Grapes Restaurant and the Haunted Hamburger just up the hill in Jerome. Michelle is an amazing hands-on chef who works side-by-side with the staff in all of their kitchens and she has created a very special 4 course menu exclusively for the tour. The Haunted Hamburger was their first business in the Verde Valley, but The Haunted Group has grown to include 4 restaurants and 1 hotel with no signs of slowing down.
SPACE IS LIMITED for the tour & the price is soooo low that a lottery for space reservations was created. Sign up for the Haunted Group VIP eClub newsletter to join the lottery – only 10 rooms @ the Tavern Hotel – 9 lucky entrants get to buy the package. The complete overnight package is $149 single / $199 double plus tax, gratuities included. You will be contacted October 9 if your name has been selected to join the tour. Payment will then be made to the Tavern Hotel by credit card. One lucky lottery entrant will WIN this Trip – winner will be notified October 9. For information on the tour and to sign up for the lottery and FREE Trip visit www.thehauntedgroup.com
This special deal is being featured on WeekendZona, a blog and video series showcasing the best of Arizona, which Local First Arizona launched six months ago. View the video series that includes Old Town Cottonwood at www.weekendzona.com. Kimber explains, "Arizonans spend billions every year vacationing in California, and we here at Local First Arizona believe vacationing IN Arizona is a more rewarding experience and it also keeps more money in the state's economy. If you haven't been to Cottonwood lately, you don't know what you're missing. Sign up today with The Haunted Group!"