By Tommy Acosta
Sedona, AZ — Sometimes dreams really do come true and for "Fly To The Sun" composer Ray Roehner, a Greater Sedona recording artist and founder of Universe Records, his dream to bring his music to the global stage has come to fruition.
His CD, featuring a hit-song titled Taj Mahal, has exploded in popularity in India and is now playing across Europe and in radio stations across the U.S.
The album is filled with songs that encapsulate love and hope, draw listeners in, feed the soul and titillate the imagination.
Featuring superb world famous, professional musicians the likes of Ray (Universe Records – lead vocals and flute); Jennifer Batten (Jeff Beck, Michael Jackson – lead guitar); Billy Sheehan (David Lee Roth, Mr. Big, Winery Dogs – bass guitar); Andrew Giddings (Jethro Tull, Animals – keyboards and percussion); Greg Bissonette (Ringo Starr, ELO, BeeGees – drums); Alex Grata (keyboards and guitar); JJ Sansaverino (#1 Billboard – lead guitar); Joe Deninzon (Kansas – violin); Drew Hall (lead guitar); Sedona's own Troy Perkins (bass), and  lead producer Carol Roehner, the album is well on its way to national recognition.
Together, under the direction of Ray, these musicians created a musical journey of impeccable musicianship; a journey infused with the passion and beauty each song on the CD generates.
Further, as the CD continues to gain momentum, a world tour is in the process of being considered.
For Ray, it's the culmination of a lifetime of devotion to music. And Fly To The Sun is his contribution to healing a wounded world.
"I started playing trumpet at the age of seven," he said. "I was actually pretty good at it and used to play trumpet recitals at a major music hall in NY in front of thousands. That's what got me over stage fright at an early age! I also would play Taps at military funeral services, which taught me how to play music with emotion. But singing was always my first love musically. Even as a child I'd walk around the house singing. My Mom would sometimes roll her eyes, but she let me carry on!"
Like most of the Baby Boomer generation, it was seeing the Beatles on TV the night they played on the Ed Sullivan Show that set the trajectory of his musical life.
"That Beatles show was life changing for me, as it was for everyone who witnessed it live for the first time," he said. "I was instantly hooked on the Beatles music, and quickly dove into the music of the Stones, Kinks, and Zombies back then. It was a magical era that changed me, and the music world, forever."
He composed his first song at an early age developing and honing his skills as he grew older.
"I wrote many songs through the years because I always loved to compose from a very early age, but a song called Somewhere In The Universe, was my first serious song," he said. "It was a simple song, but it had a lot of depth and feeling to it, and though it didn't become a major hit, it is still a very meaningful song to me to this day. Not all my songs have that kind of depth, but most do have similar overtones of feelings and positivity. I always try to create upbeat, uplifting material, because I figure that if songs make me feel good, they likely may have similar effects on others who hear them."
As a spiritual person, and composer, he believes in turning to his higher self for musical inspiration.
"On a personal level, I guess you could say I am a rather spiritual person and I try to live my life by The Golden Rule," he said. "I meditate and try to connect with my higher self for inspiration, and that definitely influences my music and lyrical compositions. The world can be a stressful place, and when people listen to our music, I want them to feel that there is goodness in the world, which hopefully gives them a sense of relief and happiness."
Throughout his life and career, he has experienced numerous synchronicities with The Beatles that are beyond mere coincidences.
"Since childhood, the Beatles always had a profound influence on me," he said. "When I look back on my work on Fly To The Sun, I realize that there are many Beatles references and influences in the songs, and in the project's creation. I could write a book about all of the amazing Beatles synchronicities that have been part of this album. They are interwoven in very special, magical ways, that I didn't even realize when the album was being created. As an example, when I was looking for just the right drummer to join the project, Billy Sheehan highly recommended we try to recruit Gregg Bissonette. I knew Gregg was one of the best in the world, so I was thrilled with the prospect of him joining us. Billy asked him and Gregg agreed to join the project. Coincidentally, Gregg is Ringo Starr's drummer in his All Starr band. That is just one example of many. Like I said, someday I may write a book about this project, and have a chapter called Meet The Beatles!"
Performing with numerous groups through the years enabled him to connect with the key players in his Fly To The Sun band.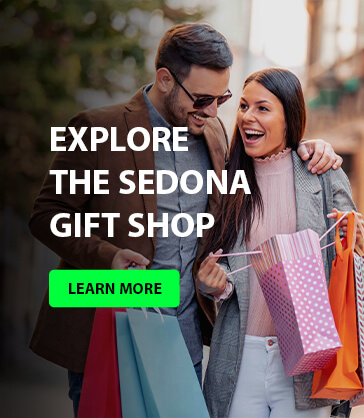 "I've played with various bands through the years, but perhaps my favorite was actually a tribute band that played the complex progressive rock music of Jethro Tull. As front man, I had my hands full trying to perform the music of the genius musician, Ian Anderson. Ian is on another level completely because his talents are unparalleled, but I had great fun playing that music and was lucky to have wonderful musicians around me that brought me up a level. I still greatly value those times playing the music of Tull, and credit Ian and his band for any progress I've made musically through the years. I am still in touch with Ian, and of course have Andrew Giddings in our band project. Andrew played keyboards for Tull for 16 years and did much of their arrangements and production work during his tenure with the band. He has been an integral part of our project, and the rest of the band and I regard him very highly and appreciate his efforts."
The Fly to the Sun album is currently on sale as a CD and in digital outlets
"Our CD is available on Amazon," he said. "It's got a great booklet and includes the artwork of Ed Unitsky from Belarus. Ed is one of the most talented graphic artists in the world and we are so happy to have him aboard. People can also buy the downloads of the individual songs as well as the full digital album on Apple, iTunes, and Amazon music. We are also considering vinyl."
Ray was totally surprised with the success of the song Taj Mahal, thinking there were other songs on the album that were much more commercial.
"One of our radio promoters had recommended Taj Mahal as one of our "One Sheet" songs to recommend to radio," he said. "There are others on the album like Soaring With The Angels                 that I thought would be great radio songs, but they said that "world music" was really big and that Taj would get great attention. They were right! Taj Mahal is our only Indian-type song on the album, but like Led Zeppelin's Kashmir, it has gotten a lot of attention not just in India, but worldwide. The song has a wonderful mystical feeling to it, with incredible guitar and bass work by Jennifer Batten and Billy Sheehan. Billy also gave it that sitar bass sound in a wonderful solo he played at the end of the song. It's just a really cool song, and makes you want to burn some incense, sit back, and meditate. I've always loved the Indian culture and people, so I'm honored to have the song on the album and to see that it's done so well in the album's early inception. We have a great YouTube video of Taj Mahal up now, that was produced by Jennifer Batten, who was once Michael Jackson's and Jeff Beck's touring guitarist."
His songs are deeply permeated with meaning, but Ray would rather have others define what the meaning of his songs are to them, rather than him defining it.
"I have had people ask me about the meanings of various songs on the album," he said. "I always say that it's up to them as to what the songs may mean. I call it 'listener license.' I like people to have the freedom to listen to a song, from any band, and interpret for themselves what that song may mean to them. I would never want to influence someone in that way. I think it's like any art form. Ten people can have ten different ideas of what a work may mean, and I love that people can decide for themselves. I'd never want to ruin that right by saying I meant this or that. Beauty is in the eye of the beholder, or, to each his own, as they say."
Despite his many years as a singer and performer, he believes he is fortunate that he still has a good singing voice.
"I have been fairly lucky that my voice has held up pretty well through the years and that I still have a decent
range," he said. "Growing up, I always loved the tones of the great black singers like Al Green, Barry White, Marvin Gaye, etc. So, I try to use some of their vocal techniques when I can. I also loved the higher registers like Freddie Mercury, Jon Anderson, and Johnny Mathis. I enjoy trying to utilize some of those great singers' vocal tones in my singing."
Whether the band tours or not is yet to be determined, with the possibility resting on the success of the album in India and world-wide.
"Well…my band mates in this project are all super busy people.," he said. "Like most great musicians these days, they are all in multiple bands and work on many projects. So, if Fly To The Sun became really big and revenues warranted touring, then anything is possible. It's all a matter of scheduling. But we've had many say we should do a world tour. India in particular would be a great place for us to do a few shows. I guess we'll just leave it up to the universe as to what direction this all goes in from here. We're just happy that the work has been so well received, and that our album has made its mark in a very complex and competitive business, especially for a new band. Thanks to you all."
No doubt this gifted musician from the Greater Sedona is on his way to the top. His music inspires, creates a sense of peace in the soul and pulses with love.
Thanks Ray, for carrying the torch forward.
To learn more or purchase Fly to the Sun, click HERE.