Sedona AZ (September 30, 2012) – The Sedona Heritage Museum is hosting the next in its 2012 series of Living History presentations on Wednesday October 10, at 10:00 a.m. at their historic Cook Cedar Glade Cemetery, just off Airport Road, next to the Elks Lodge.
"Going, Going, Gone – Historic Cook Cemetery Walk", with Sedona Heritage Museum volunteer and Cemetery Committee Chair Ron Maassen. This is the oldest cemetery in the City of Sedona, established in 1918 when a victim of the Spanish Flu epidemic was buried in a little plot. Later, Henry Cook homesteaded 160 acres in Grasshopper Flat that included the site. Mr. Cook eventually set aside an expanded area for use as a cemetery for local settlers. The Cooks sold most of their ranch in the 1950s but retained ownership of the cemetery until 2005 when they deeded it to the Sedona Historical Society. The cemetery is a designated Sedona Historic Landmark.
Over the years, members of many early families have been laid to rest in this quiet location, including Henry Elmer Cook (1871-1955) and his wife Effie Tennie Jamison Cook (1876-1946); Jesse Elmer Purtymun (1879-1942) and his wife Maggie Elizabeth Thompson Purtymun (1884-1956);'Red' Hedges (1917-1978) a WWII vet and the first KSB Litter Lifter; and T.C. Schnebly (1868-1954) wife Sedona Schnebly (1877-1950) – our town's first Postmaster and our namesake, and their little daughter Pearl.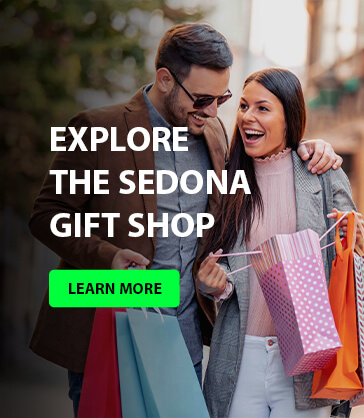 This is a free event, open to the public.
Every year, the Sedona Heritage Museum presents a series of Living History talks. Speakers will include descendants of pioneers, long-time residents with historical stories to share or other story-tellers about history. For more information, call 928-282-7038.