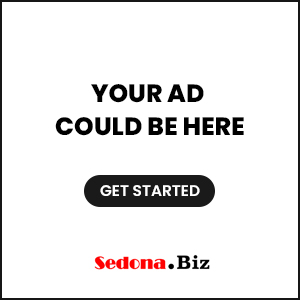 Sedona AZ (April 25, 2012) – The Sedona Heritage Museum is hosting the next in its 2012 series of Living History presentations on Wednesday May 9, at 9:00 a.m. at the Sedona Heritage Museum.
"Memories of the Making of Movie Pony Soldier in Sedona in 1952" will be presented by Anthony Numkena. Anthony was a 6-year old child when chosen for a small role in this classic western film. Starring opposite Tyrone Power, the child actor did such a great job, his role was increased greatly. Anthony remembers acting tips from Mr. Power, fishing in Oak Creek, the Sedona Lodge and other things about movie-making in Sedona. Anthony will share some photos from his film-making experience in Sedona.
After the program, Numkena will be available for questions. Refreshments will be served at this free public event.
Every year, the Sedona Heritage Museum presents a series of Living History talks. Speakers will include descendants of pioneers, long-time residents with historical stories to share or other story-tellers about history. The Museum is located at 735 Jordan Road in Jordan Historical Park in Uptown Sedona and is open daily 11:00 a.m. to 3:00 p.m. For more information, call 928-282-7038.