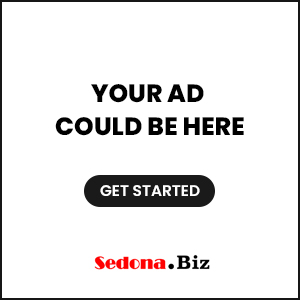 Sedona AZ (November 25, 2014) – The Sedona Heritage Museum is hosting the next in its Living History speaker series on Wednesday December 10 at 10:00 a.m. at the Museum when John Larsen Southard will present "A Trail of Silver Becomes The Great Migration Trail of the Depression: Route 66 in Flagstaff, 1926-1938."
Southard's presentation will be based on his award-winning Arizona Centennial Conference paper and focuses on Route 66 in Flagstaff from the time of its 1926 designation as a federal highway until its end-to-end paving project was completed in 1938. While the highway initially brought great hopes of tourist dollars and economic expansion, the onset of the Great Depression and its related transient traffic along the trail caused many Flagstaff residents to rue their location along America's Main Street. However, just as the transcontinental auto path spurred pre-Depression economic growth in Flagstaff, it also helped the community to recover from the throes of the Depression sooner than similarly sized towns not located along what would become America's most-famed roadway.
John Larsen Southard is an award-winning historian, author, and speaker specializing in Arizona history. He speaks on various Arizona history topics throughout the state and is currently a freelance historian; serves on the boards of the Arizona History Convention, Arizona Historical Society-Central Arizona Chapter, Arizona Preservation Foundation, and the Fund for Central Arizona History; and is an Arizona Humanities Council Scholar.
This is a free event and open to the public.
Every year, the Sedona Heritage Museum presents a series of Living History talks. Speakers include descendants of pioneers, long-time residents with historical stories to share or other story-tellers about history. The Museum is located at 735 Jordan Road in Jordan Historical Park in Uptown Sedona and is open daily 11:00 a.m. to 3:00 p.m. For more information, call 928-282-7038.