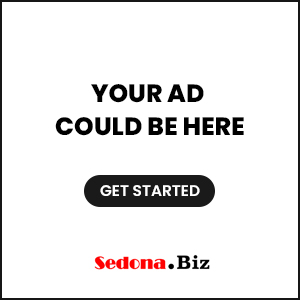 Live simulcast of an evening with Madeleine Albright on May 3 at Mary D. Fisher Theatre
Sedona AZ (May 5, 2012) – New York's famous 92nd Street Y comes to Sedona on Wednesday, May 16, when the Sedona International Film Festival hosts the live simulcast of an evening with Elie Wiesel. The special event will take at 5:00 p.m. at the festival's new Mary D. Fisher Theatre.
The subject of Elie Wiesel's discussion will be "Return to the Akeda: Why I Love Isaac". Don't miss the opportunity to learn from Nobel Laureate Wiesel as he shares his insight on this most timeless and relevant biblical tale. Discover the deeper meaning of Abraham's almost sacrifice of his son Isaac and the broader context of this pivotal story.
Elie Wiesel was born in 1928 in Sighet, Transylvania, which is now part of Romania. He was fifteen years old when he and his family were deported by the Nazis to Auschwitz. His mother and younger sister perished, his two older sisters survived. Elie and his father were later transported to Buchenwald, where his father died shortly before the camp was liberated in April 1945.
After the war, Elie Wiesel studied in Paris and later became a journalist. During an interview with the distinguished French writer, Francois Mauriac, he was persuaded to write about his experiences in the death camps. The result was his internationally acclaimed memoir, La Nuit or Night, which has since been translated into more than thirty languages.
Elie Wiesel is the author of more than forty books of fiction and non-fiction, including A Beggar in Jerusalem (Prix Médicis winner), The Testament (Prix Livre Inter winner), The Fifth Son (winner of the Grand Prize in Literature from the City of Paris), and two volumes of his memoirs.
For his literary and human rights activities, he has received numerous awards including the Presidential Medal of Freedom, the U.S. Congressional Gold Medal and the Medal of Liberty Award, and the rank of Grand-Croix in the French Legion of Honor. In 1986, Elie Wiesel won the Nobel Prize for Peace.
Now in its ninth year, "Live from NY's 92nd Street Y" brings the world's most compelling people to over 50 cities across North America via a unique live, interactive satellite broadcast program. The Sedona Film Festival is the official host of program in Northern Arizona. The festival is proud to bring this renowned educational and cultural programming to the Sedona community.
"Live from NY's 92nd Street Y" features a series of lectures, interviews, panels and readings featuring newsmakers, political figures, opinion-shapers and authors. Join some of the world's most fascinating people for compelling and thought-provoking interactive discussions on the issues and events that affect our lives. Most of the programs provide opportunities for questions and answers with the presenters where participants from remote locations can ask questions as if they were in the New York audience.
"Live from NY's 92nd Street Y" — An Evening with Elie Wiesel — will be shown at the Mary D. Fisher Theatre live on Wednesday, May 16 at 5:00 p.m. The event is sponsored by Barbara and Sheldon Breitbart. 
Tickets are $15, or $12.50 for Film Festival members. Tickets are available in advance online at www.SedonaFilmFestival.com or at the festival office. Both the theatre and film festival office are located at 2030 W. Hwy. 89A, in West Sedona. Call 928-282-1177 for tickets and information.