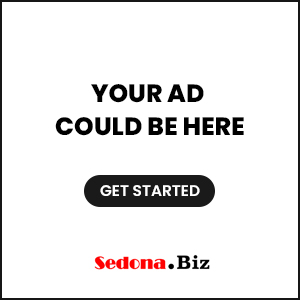 Acclaimed Outlander Author Diana Gabaldon Visits The Literary Southwest Online in April
Prescott AZ (March 3, 2021) – On Friday, April 2 at 7:00 p.m. (MST) Diana Gabaldon will be the featured author at  
The Literary Southwest Online. The event will be live streamed via YouTube. A reading, open conversation, and Q & A with Gabaldon will be included in the free presentation. 
To access the event via live stream or Zoom on 4/2/2021:  
Go to The Literary Southwest website—www.yc.edu/literarysw  
Click on the "YouTube live stream" link beside Gabaldon's photo 
OR to pre-register early to participate in the author Q&A click on:  
"Register for ZOOM interactive format"
Diana Gabaldon is the New York Times bestselling author of the wildly popular Outlander novels, on which the mega-hit Outlander television series is based: Outlander, Dragonfly in Amber, Voyager, Drums of Autumn, The Fiery Cross, A Breath of Snow and Ashes (for which she won a Quill Award and the Corine International Book Prize), An Echo in the Bone, and, most recently, Written in My Own Heart's Blood. 

She's also written the related Lord John Grey books— Lord John and the Private Matter, Lord John and the Brotherhood of the Blade, Lord John and the Hand of Devils, and The Scottish Prisoner; a collection of novellas, Seven Stones to Stand or Fall; two works of nonfiction, The Outlandish Companion Volumes 1 and 2; and the Outlander graphic novel The Exile. 
Beyond being remarkably prolific as a writer, Gabaldon holds three degrees in science—Zoology, Marine Biology, and a Ph.D in Behavioral Ecology (plus an honorary degree as Doctor of Humane Letters)—and spent a dozen years as a university professor with an expertise in scientific computation before beginning to write fiction. She has written scientific articles and textbooks, worked as a contributing editor on the MacMillan Encyclopedia of Computers, founded the scientific computation journal Science Software Quarterly, and has written numerous comic book scripts for Walt Disney. She lives in Scottsdale, Arizona, with her husband.
In response to the Covid-19 pandemic and Yavapai College policies, The Literary Southwest programs will continue to be presented in a virtual format. The Literary Southwest Online is made possible by Yavapai College and The Yavapai College Foundation. Diana Gabaldon's Outlander novels are available at Literary Southwest series partner Peregrine Book Company. Contact the store for hours and information. 
To get on The Literary Southwest emailing list or to contact Series Director Jim Natal through Yavapai College, email: LiterarySouthwest@yc.edu