By Virginia Volkman, Library Director
Sedona AZ (October 12, 2013) – I recently participated in a learning group offered by the Osher Lifelong Learning Institute, called Aging Gracefully. The class is held each week for eight weeks and features speakers discussing how to make your golden years happy, useful, and more meaningful.
The speaker before me was a medical doctor, who encouraged the students to take charge of their own health, be well-informed consumers, and have a health advocate. He advised them to take preventive measures to be healthy—visit the doctor regularly, exercise, eat a healthy diet, and treat stress by meditating, praying, or taking a walk. Exercising the brain by reading and visiting the library was also encouraged.
This was very helpful advice and led right into my turn to speak on the topic. The library is the other place for lifelong learning. If you visit the library regularly and have a library card, you are well on your way to aging gracefully.
The mental exercise we offer is free and comes in many forms. Three online services that we offer allow you to take classes and learn independently from the comfort of your home: Universal Class, Tutor.com, and Mango Languages. All services are available from our website and can be accessed with a library card.
Books are available in many formats besides print—on CD, Playaway (an all-in-one digital player), and of course, e-books, which are available from our website for you to download to your computer and other devices. Because many people need help downloading their books, we offer e-reader classes and individual instruction to learn how to use your Kindle, Nook, or whatever other gadget you have. A resident of Sedona Winds attended some of our classes and at 97 years old is comfortable downloading free books for his Kindle. We also circulate Nooks that are pre-loaded with books, ready for you to try out and see if e-books are for you or to take along on a trip.
Talking Books, a service of the Arizona State Library, is available for all Arizona residents whose visual or physical disabilities prevent the use of conventional print materials. You can apply for this service online at azlibrary.gov/braille/ or at the Sedona Library. View an informative interview about the service at azpbs.org/arizonahorizon/detailvid.php?id=13987.
We have music CDs, DVDs, and magazines to check out, newspapers and magazines to read in the library, a great new digital magazine service called Zinio, and interlibrary loan service.
Socializing is an important part of staying young. Today more than 150 volunteers help in most of the library's day-to-day activities. I am quite sure our volunteers feel that the time they spend at the library is meaningful, which makes them feel useful and gives them satisfaction. I'd like to invite you to consider sharing some of your time with us.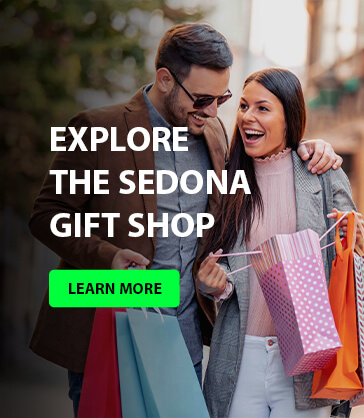 Our circulation department is staffed by many volunteers, who issue library cards, check items in and out, shelve materials, and pull items from the shelf to fill holds. In the technical services department, volunteers mend books, put covers on new books, and clean DVDs and books on CD. Volunteers offer computer help to patrons and help process interlibrary loans.
Sorting donations is a time-intensive job done by volunteers. Friends of the Library volunteers manage the many aspects of the book sales: the online and semi-annual sales, and ongoing sales in the library.
If you're interested in becoming a member of the Friends group, pick up an application at the library or print one out from our website. You might also want to consider becoming a member of the Board of Trustees to keep the library well-funded and to set policies.
The library sponsors many programs and exhibits during the year to keep you informed about community activities and health matters. On Monday, October 28, we'll be hosting another health screening from 10 a.m. to 4 p.m.
The library's Si Birch Community Room hosts meetings that offer a variety of interesting programs that are open to the public. Meet up with people with similar interests by attending meetings of the Sirius Lookers (astronomy group), Embroidery Guild of Arizona, Sedona Gem and Mineral Club, National Audubon Society, or the Verde Valley Chapter of the Arizona Archeology Society.
The Village location in Tequa Plaza features a rotating artist program, computer service, Arizona Humanities Council lectures, and community book discussions.
The library offers a myriad of programs and exhibits for all ages and interests. For information about programs as well as the wide variety of services the library offers, please contact the main library on White Bear Road in West Sedona at 928-282-7714 or SPL in the Village at 928-284-1603, or check out our website at sedonalibrary.org. Click on the events calendar for more information.
Founded in 1958, Sedona Public Library is a non-profit corporation that serves the community as a public library. To make a tax-deductible contribution to the library, mail your gift to Sedona Public Library, 3250 White Bear Road, Sedona, AZ 86336.