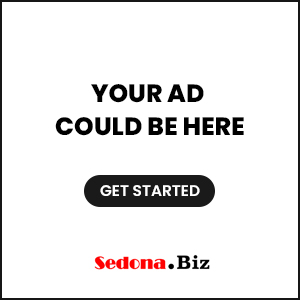 By Virginia Volkman, Library Director
Sedona AZ (March 13, 2015) – Save the dates March 21 – 29 for the Verde Valley SciTech Festival.  The week-long region-wide celebration of Science, Technology, Engineering and Math (STEM or STEAM when you include the Arts) is held annually in March.
The Festival is a series of fairs, workshops, exhibitions, tours and expos held throughout the Verde Valley communities, including municipalities, public libraries, school districts, and colleges.
The Festival is designed to motivate and educate toddlers, school age children, as well as adults, encouraging the next generation of STEM enthusiasts. This year's festival includes many different events throughout the Verde Valley. Find a full listing of events at vvscitech.org.
Sedona Public Library will be hosting "After School TECHSperience" Monday, March 23 – Friday, March 27, from 3 to 5 p.m. each day.  Drop by the Children's Room in the afternoon to explore and play with Sphero, Air Swimmers, Roominate, and more.
The week begins on Saturday, March 21 at the lagoons of Cottonwood's Dead Horse Ranch State Park with Verde River Valley Nature Organization's 'Outdoor Science Fest,' from 10 a.m. to 3 p.m. They are partnering with other Verde Valley and Verde River organizations and local businesses to bring you interactive activities in outdoor sciences like: geology, archaeology, water and soil testing, aeronautics in recreational use, compass mapping and orientation with a gps geocaching scavenger hunt, and alternative energies.
Also on March 21, Verde Valley Medical Center presents Fantastic Voyage, a kid-sized health fair and amazing journey to see how the human body works.  It takes place from 10 a.m. to 2 p.m. at 269 South Candy Ln, Cottonwood.
The City of Sedona is giving guided tours on March 24 and 25 from 10 to 11:30 a.m. each day, as part of the program titled, "Multiplying the Benefit: How the Sedona Wetlands Preserve serves the City of Sedona ." Learn how the City's treated water is processed to create a wildlife habitat. The wetlands preserve is located approximately 5 miles outside of Sedona between Sedona and Cottonwood. Park in the parking lot by the picnic ramadas and the tour begins there.
Some of the other events taking place during the week include: Cottonwood Public Safety is giving a demonstration of its high-tech public safety tools March 23, Tuzigoot National Monument is holding a March 26 archaeology presentation, and there will be a Montezuma Well Scavenger Hunt on March 26.
The Verde Valley SciTech Festival Expo on March 27, from 5 to 8 p.m. at Yavapai College Verde Campus in Clarkdale, brings members of the public together with industry professionals and educators. The Expo will consist of student projects as well as businesses and organizations' STEM demonstrations, including many hands-on activities.
The Verde Valley Festival is an extension of The Arizona SciTech Festival.  As part of the state-wide celebration, the Library sponsored Make a Foxhole Radio, which was fun for all ages. We also offered tech-related programs during the March school break.  For a full listing of events across the state visit azscitech.com
All year long you can learn more about STEM by checking out one of the Library's Culture Passes for free admission to places such as Lowell Observatory and Challenger Space Center. Call the Library at 928-282-7714 for more information about the program.