By Karen Mack, Youth Services Librarian
Sedona AZ (December 6, 2013) – Where has the year gone?  It has flown by so fast—I must have been having fun. In the words of Groucho Marx, "Time flies like an arrow; fruit flies like a banana!" which sums up my typical workday in the youth services department quite well. Work needs to be fun! Especially if you are working for children.  Believe it or not, I am even enjoying writing this article, as it gives me some time to recall past library events for youth.
With a new year beginning in just three weeks, I would like to share a couple of highlights of 2013, as well as offer an invitation to the final family event of the year, the annual youth services "A World of Holiday Fun" program,  and to the Teen Café.
When I think of highlights, I think of Meredith.  Meredith Clarke started working part-time in the youth services department in April. Her SLOTH (Sedona League of Teen Heroes) programs have updated and energized teen services.  Meredith also leads story time every Saturday morning at 11:00 a.m., sharing her favorite books, poetry, and crazy dance steps with kids and parents. Immediately following the literature adventure, she helps children with craft activities.  Meredith recently earned an Information Resources and Library Science degree, and this is her first job at a public library. I'm happy to have her here!
A recent library event for fifth-grade students was a program highlight worth mentioning. This event involved a hands-on "Team Mastermind" experiential learning adventure presented by local educator Mindy Degraff.  Randomly selected teams of six students, using their creative thinking, teamwork, and problem-solving skills, faced the challenge of building the tallest freestanding structures possible out of everyday odds and ends.  Teams also participated in a library scavenger hunt, a tour, and a read-aloud session, which was followed by a discussion of The Zax, a brilliant short story about compromise and being open-minded, by Dr. Seuss.  Over 60 Sedona Charter, West Sedona, and homeschooled children and teachers thoroughly enjoyed the morning and were fully engaged in the opportunity to team up with new friends, think in new ways, and build.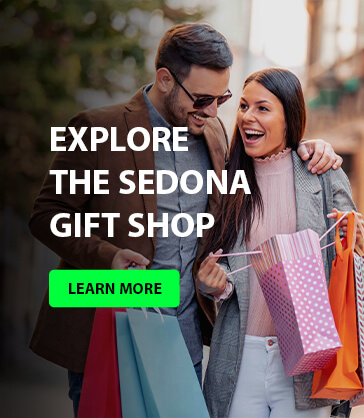 So far this year, there have been 267 library programs for youth of all ages, attended by approximately 4,756 individuals.  We also presented 122 literacy-building programs for various groups in the community, including preschools, afterschool organizations, and Head Start centers, with an audience of approximately 2,063 children, teachers, and caregivers.
Next Saturday, December 14, the library will host the annual "A World of Holiday Fun" event for children.  Library staff and volunteers will share multicultural stories and songs of the season, put on a puppet show, and welcome a visit from a favorite HO! HO! HO! couple for wishes and photos. The program starts at 11:00 a.m. in the Si Birch Community Room.  From 3:00 to 4:30 p.m., teens are invited to the Teen Café.
As head of youth services, I find my days are spiced with fun, at times a little frantic, and, more often than not, fulfilling.  I so appreciate Sedona Public Library's ongoing support for making diverse learning opportunities available for the young members of our community.  Hope to see you at the "World of Holiday Fun" and Teen Café events on Saturday, December 14.
Sedona Public Library is a private, 501(c)(3) non-profit corporation, supported by donations and grants.  Your tax deductible donation may be sent to:  Sedona Public Library, 3250 White Bear Road, Sedona, AZ 86336.