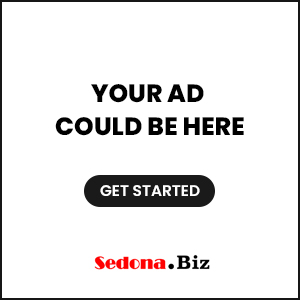 Upcoming Events:
Sunday, November 11:  Friends of the Library's Festival of Wreaths Preview Gala and Sale with fabulous refreshments, music, sale of wreaths and other handmade original creations, and a raffle of amazing items, starting at 5 p.m. Ticket prices are $15 each, or two for $25.  The Friends group has decided to host the Festival of Wreaths every other year, so the next event won't occur until 2014.
Monday, November 12:  Festival of Wreaths opens to the public during regular hours, with wreaths on display until Monday, November 19.  Sale continues through November or until the last wreath is sold.
Wednesday, November 14 at 1:30 p.m.:  Heidi Osselaer will be the featured speaker for the Arizona Humanities Council program at Sedona Winds. The presentation, entitled "Winning Their Place, Arizona Women in Politics, 1883-1950," is free and open to the public.
Friday, November 16 at 3 p.m.:  Silent auction for artist-designed ornaments closes.
By Scott Sanicki, Head of Circulation
Sedona AZ (November 6, 2012) – On Thursday, November 15, the Sedona Public Library will switch over to a faster, more accurate system for checking out and checking in items: RFID, which stands for "radio frequency identification." The system replaces less-reliable barcode scanners with square pads capable of identifying multiple items simultaneously.
When checking out items patrons will now have the choice of interacting with the Library's friendly and helpful volunteers or utilizing a new touchscreen self-checkout machine. In either case they will be provided an easy-to-read receipt of all the titles they are borrowing with corresponding due dates, replacing the often-blurry, hand-stamped "date due" cards.
The new, more modern system has proved successful at other Yavapai Library Network libraries. It is more efficient, allowing the Library to handle ever-increasing circulation. When the library opened on White Bear Road in 1994 it circulated about 100,000 items annually. Today that number has grown to over 230,000. Additionally, last year alone another 28,000 Sedona items were sent to other YLN libraries to fulfill patron requests. We also sent almost 11,000 items to our Village location for patrons to pick up there.
The Library would like to thank the many dedicated volunteers who over the last six months helped prepare the library's 76,000 items for this transition. Volunteers play a critical role at the Library, and the improved system will be easier for them to learn and use. It has become increasingly difficult to recruit new volunteers, and we hope that a simpler system will encourage more residents to donate some time at the Library to benefit our community.
If you have any questions about the new system, please ask. Thank you for your patience while the new system is installed on Tuesday and Wednesday, November 13 and 14, and while any wrinkles are ironed out.