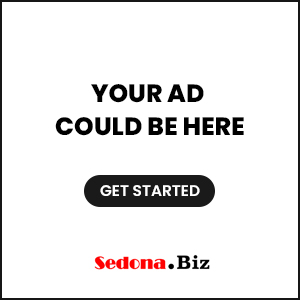 By Ron Vernesoni
Sedona AZ (July 27, 2012) – I realize the local Forest Service has very limited funding and is fighting a losing battle regarding illegal trail building in the Sedona and Flagstaff areas, but I firmly believe the only way to stop these unlawful individuals is to aggressively close illegally built trails now. It is the only way to get the attention of individuals who believe they are above the law, and can decide on their own how to use the public's forests. I urge the local Forest Service office to take aggressive emergency action now to close illegally built trails before dozens of more trails are illegally built in the Sedona and Flagstaff forests, without the proper required environmental reviews and with the resultant damage to our fragile ecosystem. Sedona is turning into Moab South, and the damage will be irreversible if not stopped soon.
These illegal wildcat trail builders continue to flaunt their activities on public forums. Following is a recent post on MTBR (Mountain Biker forum) from "The Prodigal Son". He is essentially spreading the word that the USFS is powerless to stop illegal trail building.
" ……the FS has a long history of rewarding illegal trail builders, by adopting their trails when they cannot successfully cover them up or close them down. I applaud the strategy that got this project on the drawing board. At first, I didn't. But it was genious. Go big, build as much as you can as quickly as you can. Keep it on the down low. Shock the FS. Let them think you are unstoppble and determined. Then, extend the olive branch, using Anthony as your ambassador, someone who has earned the respect of the FS. Brilliant.
And if this whole process seems familiar to people who ride a lot in Sedona, it's because they were using the same method for years. Build as much as they could, as fast as they could, before the FS could react. Then begin working with the FS to adopt the network of wildcat trails. What other choice have they got? They might grouse a bit and they did fine Trail Doc, in an attempt to say; NO MORE. They also made some silly public statement about how they might close down some of those trails. Well, if you noticed, they didn't. They won't. 50 new trails for all of us and the only cost was a stiff fine to one intrepid builder who they saw as a symbol, a leader who inspired others. …..Well played."
Please US Forest Service—-send a message to individuals like this person and close all illegally built mountain biking trails now.
Ron Vernesoni
Sedona, AZ