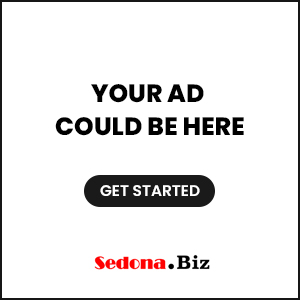 By Ron Vernesoni
"God has cared for these trees, saved them from drought, disease, avalanches, and a thousand tempests and floods. But he cannot save them from fools." –John Muir
I commend the local Forest Service's actions in attempting to bring a halt to illegal trail building in the National Forest. I encourage the Forest Service to continue to identify and prosecute individuals who believe they can violate foundational environmental laws without consequence. I wholeheartedly support emergency closure to cross country mountain biking in some sensitive areas of the district while decisions on future trails are being considered.
Everyone is entitled to their viewpoint regarding the appropriate use of their public lands. However violating the law is not an option. I realize I am probably in the minority, but I favor lower impact uses of the Sedona area forests that promote conservation of wildlife and vegetation in a very sensitive high desert environment like ours, where vegetation can take 50 or more years to become established and viable. Having said that, I am not opposed to mountain biking, or any other form of forest recreation, if legally planned and implemented.
The building of new trails in the National Forest requires prior review under the National Environmental Policy Act (NEPA) so that all environmental and natural resource impacts are considered, and alternatives are scientifically evaluated. Facts matter when it comes to NEPA, not opinions. The Forest Service has personnel who are trained to conduct these evaluations. To the best of my knowledge, most mountain bikers do not have the training or qualifications to do NEPA assessments.
The Forest Service is required to provide appropriate (in quantity and quality) recreational opportunities for mountain bikers, hikers, equestrians, and all who want to enjoy their forest—while minimizing environmental impacts. However, the massive influx of mountain bikers into the Sedona area in a relatively short period of time represents a change in usage of the Coconino National Forest not anticipated in the current Forest Management Plan. Creation of additional multi-use trials is not even mentioned in the plan. This change in forest usage has not been properly planned. Planning means consideration of the future circumstances in advance of the activity, not making it up as you go along. The Forest Service is now trying to catch up with limited funding and personnel and address this unanticipated issue. I hope they can do it.
"Everybody needs beauty as well as bread, places to play in and pray in, where nature may heal and give strength to body and soul." –John Muir
[Editor's Note:  See related stories, "Second man sentenced for illegal trail construction" and "Local banned from Arizona national forests for two years"]