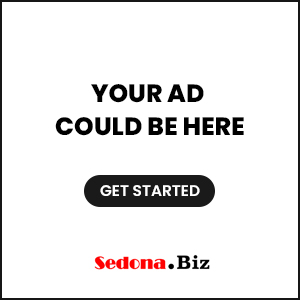 Prescott AZ (August 27, 2018) – Yavapai County Recorder, Leslie Hoffman would like to announce that the August 28, 2018 Primary Election is tomorrow…"Let Your Voice Be Heard – Vote"
All eligible Yavapai County Voters may vote at any one of the following local Vote Centers.
Sedona Elks Lodge #2291 110 Airport Road, Sedona
VOCA Community Center 690 Bell Rock Boulevards, Sedona
Clark Memorial Clubhouse 19 N. Ninth Street, Clarkdale
Yavapai County Cottonwood Annex 10 S. 6th Street, Cottonwood
Cottonwood Bible Church 1020 S. Camino Real, Cottonwood
Immaculate Conception Catholic Church 700 N. Bill Gray Road, Cottonwood
Camp Verde Library (Terracotta Room) 130 Black Bridge Rd, Camp Verde
Beaver Creek Adult Center 4250 E. Zuni Way, Lake Montezuma
All Early Ballots must be delivered to the Yavapai County Recorder's Office, any Yavapai County Vote Center, or Official Ballot Drop Box listed below no later than 7pm on Tuesday, August 28, 2018. Do not mail in your ballot. Late ballots will not be tabulated. Be sure to sign your affidavit envelope in your original handwriting.
Our 13 conveniently located Official Ballot Drop Boxes:
More information can be found on our website at yavapai.us/GoVote.
The Yavapai County Recorder's Office is now on Facebook. Please follow us at facebook.com/ycrecorderelect.