By Pat Jansen, President, SPL Board of Trustees
Sedona AZ (December 27, 2013) – As the year comes to a close and we each make decisions about our charitable giving, why not consider leaving a lasting legacy that will benefit our community for years to come?  Please consider including the Sedona Public Library as a beneficiary of your estate.  When you name the Sedona Public Library in your will or estate plans, whether you give a few hundred dollars or many thousands, you are helping to ensure that the Library and all of its resources will continue for generations to come. 
The Sedona Public Library, a non-profit 501(c)(3) organization, was conceived 55 years ago by volunteers in response to the lack of literary and educational resources in the area.  Thanks to generous donors and dedicated volunteers, the Sedona Public Library has grown from three shelves of donated books and magazines to a primary community resource for learners of all ages and backgrounds.  
This past year the Sedona Public Library received a pleasant surprise when we were informed that Joan Batchelder had bequeathed over a quarter of a million dollars to us.  Joan was a Massachusetts native who rose to the highest ranks in the fixed asset division of Mass Financial Services, a mutual fund company.  She became a part-time resident of Sedona and a library supporter.  Sadly, she was diagnosed with cancer more than a decade ago and passed away in May of 2010. This past August the Sedona Public Library received a check for over $375,000 as a beneficiary of Joan Batchelder's IRA. 
"Joan's gift is deeply appreciated by the Library," states Library Director, Ginny Volkman. "In times of fiscal belt-tightening, her incredible financial gift is a shot in the arm for the Sedona Public Library.  We are dedicated to making our services available at no cost to our patrons, so Joan's bequest is precisely the type that will help us continue to serve our community for years to come."
Gifts from generous donors like Joan have enabled us to expand our community outreach activities in this past year.  We have hired a new Latino Services librarian and have expanded our programs for both the youth and the elderly.  We have also upgraded our phone and computer systems to provide more responsive services to our patrons.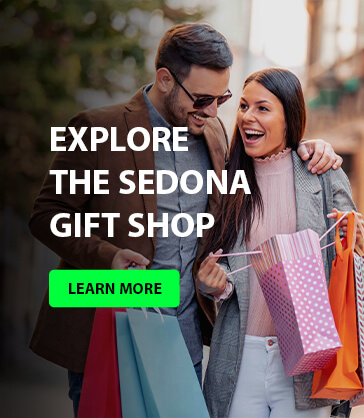 As you reflect on this past year and make your resolutions for 2014, we hope you will consider leaving a lasting legacy by donating to the Sedona Public Library.  Your donation will ensure that learners of all ages will continue to have free access to endless educational resources, whether your gift is used for traditional books and magazines, electronic books, computer and Internet access, classes, or exhibits.
Including the Sedona Public Library in your estate is simple. You can add the Library as a beneficiary in your will; you can set up a charitable remainder trust, or you can even establish a charitable gift annuity.  Please contact your financial advisor or estate attorney for details, or contact the Library Director, Ginny Volkman, directly (928) 282-7714.  For other opportunities to donate to the Library, please visit our website a www.sedonalibrary.org.
Most importantly, please make a resolution today to give the gift of lifelong learning.
From all of us at the Sedona Public Library, we wish you a very happy, healthy, and prosperous new year!  By working together, we will continue to educate and energize our community.