Upcoming Events:
Tuesday, September 4, 5:30 p.m.: NAU Hot Topics Discussion on the topic Media Impact on Thought. The Library will host NAU's Philosophy in the Public Interest group's inaugural Hot Topics Café program to promote civil discourse between community members of diverse viewpoints on timely political topics.
Friday, September 14, 6 – 8 p.m.: Hispanic Heritage Month Celebration. Latino Services will honor Mexico's Independence Day, as well as that of other Latin American countries, with a brief multimedia presentation on the history of Mexico, a mariachi band, a traditional pinata, and a Mexican community pot-luck.
By Marcela Saldivia, PhD, Latino Services Librarian
Sedona AZ (August 28, 2012) – This morning, I was listening to a report on NPR about growing college enrollment. "For the first time," the reporter pointed out, "Latinos represent the largest minority group in colleges," reaching a record 16.5 percent of total U.S. college enrollment. Today, the growing number of Hispanics who have gained access to higher education are making positive contributions in the nation's intellectual arena. It's not surprising, then, that the body of modern Hispanic-American literature has grown significantly in recent times.
Because our population is becoming more diverse and because Latina/o authors nationwide are making a name for themselves, there is a greater demand for inclusion of Latino writings in America's English classes—all the way from kindergarten through the university level. This, in turn, is creating a ripple effect on the entire publishing industry, which is increasingly promoting releases from Latino authors.
I'd like to clarify that the new generation of U.S. Latino writers write in English. Although there's some debate about what defines U.S. Latino literature—specifically, whether it encompasses only works featuring Latin American and Spanish culture—not all Hispanic authors use Spanish language or talk about their homeland in their narratives. This is particularly true of Latino writers who have been raised and educated in the U.S.  In any case, it is through their writings that one can learn what these authors have to say to our society.
Sedona Public Library offers a number of new titles by remarkable U.S. Latino writers. The titles suggested below are located in our New Books collection.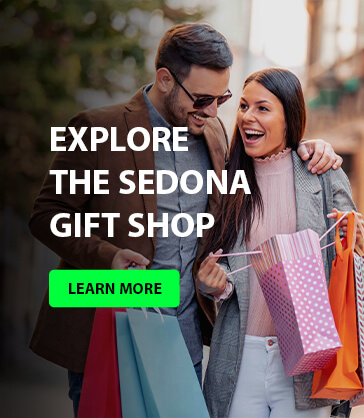 One rising Latino author of note is Daniel Orozco, an Associate Professor of English at the University of Idaho. His collection of short stories "Orientation" satirizes the dull—and at the same time complicated—working life of employees in a modern corporate firm. This anthology includes nine stories that all previously appeared in literary journals in the 1990s. The "New York Times Book Review" asserts that the stories "convey a sense of workplace alienation that would make Karl Marx cringe." "Orientation" has received exceptional reviews in literary circles nationwide, and Orozco is recognized as "a writer at the height of his powers, whose work surely invites us to reassess the landscape of American fiction."
Also among the new fiction books at the library, look for Manuel Muñoz's "What You See in the Dark." Manuel Muñoz is from Tucson, Arizona, and graduated from Harvard University and Cornell University. He currently teaches creative writing at the University of Arizona. "What You See in the Dark" is set in 1959 Bakersfield, California, where Ricky Nelson and Patsy Cline provide a unique musical background to an ill-fated love affair. A recent book review calls this novel "thoroughly original," intense," and "fascinating" and describes the book as a "penetrating look at people searching for meaning and authenticity in lives played out under watchful eyes." Other titles by Muñoz are "Zigzagger" and "The Faith Healer of Olive Avenue."
Another interesting Latino author is Héctor Tobar. Son of Guatemalan immigrants, Héctor Tobar is a Pulitzer Prize–winning reporter for the "Los Angeles Times." His social novel, "The Barbarian Nurseries," tells the story of a live-in Mexican immigrant maid. The novel provides a vivid and entertaining allegory of life in contemporary Southern California, with its ample gallery of diverse characters such as immigrants, politicians, vigilantes, and yuppies. Other works by Tobar are "Translation Nation" and "The Tattooed Soldier." If you are wondering what to read next, try one of these Latino authors, or ask for additional suggestions at the reference desk.
 The Sedona Public Library is a private, 501(c)(3) non-profit corporation, supported by donations and grants.  Your tax deductible donation may be sent to:  Sedona Public Library, 3250 White Bear Road, Sedona, AZ 86336.