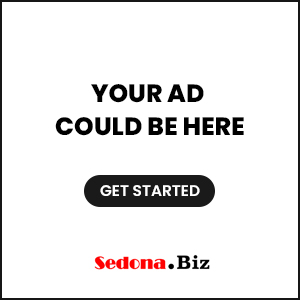 Sedona AZ (September 2, 2014) – Labor Day weekend brought many visitors to Coconino National Forest, increasing the number of abandoned campfires typically seen on holiday weekends as compared to last year.
In the course of making contacts throughout the weekend, fire prevention staff counted at least 35 abandoned campfires over Labor Day weekend (Friday, Aug. 29 through Monday, Sep. 1). Compared to the same Friday-through-Monday timeframe, fire prevention staff reported only eight abandoned campfires in 2013 and 17 in 2012,
"Even though none of the 35 abandoned campfires resulted in a large wildfire, it just takes one spark in the right conditions to set in course something that can destroy lives, the forest, and property," said Don Muise, fire staff officer for the Coconino National Forest. "We need to always be vigilant anytime we decide to have a campfire, and make sure we have enough water to extinguish campfires we've created. Bottom line—a campfire needs to be out cold-to-touch before leaving the area."
Forest visitors are urged to practice the following campfire safety guidelines:
Clear all flammable material away from the fire for a minimum of five feet in all directions.
Have a responsible person in attendance at all times.
Never leave your campfire unattended.
Avoid making a campfire during the windy part of the day.
Make a fire only if you have a shovel and sufficient water to put it out. A rule of thumb is to bring at least 6 gallons of water to extinguish a typical campfire.
To make sure your campfire is out, drown with water and stir with dirt, making sure all burned materials are extinguished. Feel with your hand to make sure it's out cold.