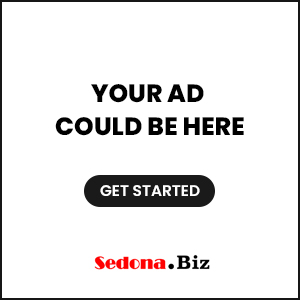 AZ Hall of Famer Joe Bethancourt Headlines Folk Showcase
Cottonwood AZ (October 17, 2013) – The Old Town Center for the Art is pleased to announce the 2nd Annual Kudos Folk Music Showcase and your opportunity to hear some of the finest folk and Americana roots music in all of Arizona and experience one of the state's music treasures on Saturday, October 26th at 7:00 pm.
Joe Bethancourt, an inductee to the Arizona Music and Entertainment Hall of Fame, has entertained audiences of all ages for decades.  Joe plays almost every folk music instrument you can name, with as many songs and stories to accompany him and his vast repertoire. 
Some call Joe a seminal influence on the acoustic music scene in Phoenix, crediting him for much of their style and technique. It becomes obvious that Joe is a consummate entertainer when you hear him shift from a "murder ballad" of the 1870's, played on a 100 year old banjo with gut strings, to a version of the Bill Monroe classic "Uncle Pen" that will bring you right out of your chair with the speed of his Gatling-gun flatpicking on the guitar. Rightly so, Lynn Anderson has described him as a "musical genius".
Joes songs range from old ballads and "party" songs that he learned from his family to more modern pieces and original compositions.  He will render you helpless with laughter when he gives a dry delivery of stories of mountain life, his famous "blank look" of astonishment at the punchlines, with his infamous left hand going totally out of control.
Joe will be joined by Ron McLain and PK Gregory at the Showcase.  "There is only one word to accurately describe Ron McLain and PK Gregory," said Dan Engler, host of the annual Kudos Folk Music Showcase. "Professional. They are professional in every sense of the word. One of the goals of this annual event is to showcase the enormous pool of elite-level professional musical talent that exists in Sedona and the Verde Valley. The professionalism of our local musicians is on par with anything you will find anywhere in Arizona".
Ron McLain
Ron McLain has been a performer and composer of the songs of life for over 40 years. Ron regularly plays at open mics around the Verde Valley at Thanks A Latte Espresso Café in Camp Verde and Chae's Coffee Plus in, Cottonwood. He also regularly sits in on jam sessions with other musicians playing his harmonicas to accompany the mood on stage with Blues Dawg in Clarkdale and Sedona.
His dedication to "uplifting" others whether it be in singing or through his wit and humor, also depicts this attitude in his CD's titled "Love and Other Crazy Relationships," "And Then There's Love," and the "White Buffalo." He recorded several albums of his original music at Sweet 16 studios with Greg Tauriello, Eric Williams, Danny Rhodes and other great local musicians.
McLain founded, directed and starred in a traveling group of musicians called The Dixie Raider Folk Festival, consisting of over 20 players who played as singles and in groups for festivals in Ohio, Michigan and Indiana. Ron produced and appeared in many major multiday entertainment events including the annual West End Festival, Lucas County Fair, rodeos, television and radio shows and Toledo's 4th of July event where he furnished entertainment and played for over 150,000 people.
PK Gregory
One of the most sought-after musicians in the Verde Valley, PK Gregory does it all both as a solo performer, as the front man of his own band, as a bassist and guitarist in several other bands and as a studio session player.
PK's songwriting style careens wildly around the alt-country and folk genres like Hank Williams on a souped-up Vespa — rooted in tradition, but with a kind of laissez-faire European eclecticism that is decidedly modern.
In other words, fans of old-time music will find much to like, but this is not an attempt at a purist revival by any stretch.
With elements of folk, western swing, honky-tonk, and blues, and taking on a wide range of subjects from religion and sex to the zombie apocalypse, the songs are the star, delivered in an immediately-compelling baritone reminiscent of Cash and Presley but with a style all its own.
This popular showcase featuring Hall of Famer Joe Bethancourt, guitarist PK Gregory and musician Ron McLain will be on Saturday, October 26th.  Doors open at 6:30 pm, the concert starts at 7:00 pm.  Local favorite Dan Engler, will host the event.
Tickets $15 advanced and $18 at the door and are available online at www.showtix4u.com, in Cottonwood at Orion Flour Garden Café, Desert Dancer and Mount Hope Natural Foods; and in Sedona at Crystal Magic.  For further  information and to learn more about other concerts, events and classes at Old Town Center for the Arts, Studio B, and Orion Flour Garden Cafe please visit www.oldtowncenter.org. Old Town Center for the Arts is located at 633 N. 5th Street (5th Street & Main) in Old Town Cottonwood. For more information please visit oldtowncenter.org or call Elena Bullard at 928.634.0940.