Sedona AZ (May 18, 2012) – Keep Sedona Beautiful chose David Lamparter, senior at Sedona Red Rock High School, to receive its 2012 Scholarship Award in the amount of $1,000. The award was presented by Scholarship Committee member Harleen Roncaglia on May 8 at the Class of 2012 Scholarship Awards Ceremony at Sedona Red Rock High School. Lamparter is the son of David E. and Teresa Lamparter of Sedona.
To encourage preservation of the natural environment, the Keep Sedona Beautiful Board of Trustees established the Keep Sedona Beautiful Scholarship in the amount of $1,000 to be awarded to a Sedona Area high school senior pursuing a four-year college degree from an accredited institution. The scholarship is awarded to the graduating senior who plans to pursue a college degree from an accredited institution in a field of study strongly related to the environment. Each year's recipient is chosen based upon the originality of ideas expressed in an original written essay. This year's topic was: "Keep Sedona Beautiful is celebrating its 40th birthday in 2012. What does stewardship by KSB require to ensure that our pristine area remains protected in the next 40 years?"
Lamparter is graduating from Sedona Red Rock High School this year and plans to attend the University of Arizona in the fall with an anticipated major in engineering. He is active in athletics and a member of the Key Club, Student Council, Sedona Police Explorers, and the National Honor Society.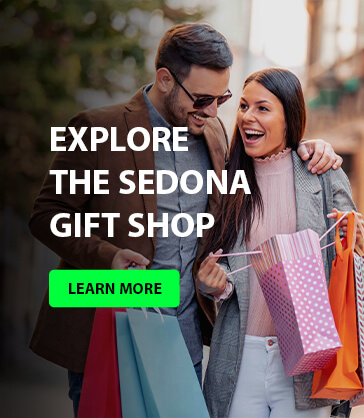 The premier conservation organization in the greater Sedona area since 1972, KSB has developed programs and initiatives that focus on protecting the area's natural beauty and environment through the preservation of open space, water conservation, forest protection, native plant and low-water landscaping workshops, and creating and maintaining a litter-free environment.
Keep Sedona Beautiful is a nonprofit organization that, by acting through the stewardship of its members and volunteers, is committed to protecting and sustaining the unique scenic beauty and natural environment of the Greater Sedona Area. For more information about Keep Sedona Beautiful, please visit www.keepsedonabeautiful.org or call 282-4938.