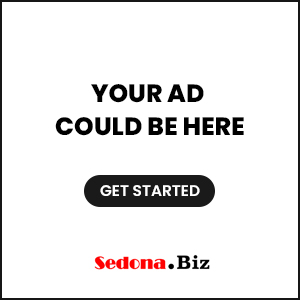 Sedona AZ (June 28, 2012) – On Wednesday, July 4, 2012, the City of Sedona Parks and Recreation Department and Diamond Resorts presents Sedona's first 4th of July Laser Light Show.  Day Star Lasers International will dazzle audiences at this outdoor, thirty minute laser spectacular.  Festivities will take place on the upper softball field at Posse Grounds Park, 525 Posse Ground Road in Sedona.
Multi-colored lasers choreographed to music with some songs from local musicians (provided by the Sedona Performers Guild) will create a wonderful show for people of all ages.  Currently the show is set to begin at dark (around 9 p.m.), but you will want to arrive early for parking.  At 6:30 p.m., the festivities kick off with a live concert by 2SUNS and delicious barbeque from Sedona Red Rock BBQ.  Enjoy this picnic at the park and live music from 6:30 p.m. to 8:30 p.m. and then stay for the light show.  The Sedona Parks and Recreation Department is pleased to offer this event to our community and we thank Diamond Resorts for their generous donation that made this event possible.
Looking for more entertainment earlier in the day before the Laser Show begins?  Join Sedona Parks and Recreation for this year's first free Wet Wednesday on the Multi-Use Field at Posse Grounds Park from 11a.m. to 1p.m. It offers inflatable water slides, slip and slides and sprinklers.  After Wet Wednesday, head to the Sedona Community Pool, 570 Posse Ground Road from 1 p.m. to 4:30 p.m. for free recreation swim.
For more information, contact the Sedona Department of Parks and Recreation at      (928) 282-7098 or www.SedonaAZ.gov/Parks.