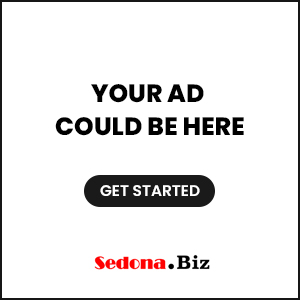 Flagstaff AZ (October 3, 2012) – The Jobs Team of Doug Ballard and Angela LeFevre released their five point plan to put northern Arizona on a path of economic security and prosperity. LeFevre and Ballard are both candidates for the two open seats for the Arizona House of Representatives in District 6, which includes much of northern Arizona
The Five Point Plan focuses on their priorities of Education, Jobs, and our Economy.
"It's time for the Legislature to focus on what's important to Arizonans. And that is providing a quality education for our children." says LeFevre. "Arizona is dead last when it comes to funding education. It is critical to our economy for us to have a well-educated, well-trained workforce and that starts in our schools."
"We need to create more well-paying jobs in Arizona." states Ballard. "Too many Arizonans are out of work and many for extended lengths of time, especially in rural northern Arizona. We must turn this trend around and can do so by encouraging entrepreneurship, supporting tourism which small businesses depend on and attracting businesses to our State."
Doug Ballard and Angela LeFevre – the JOBS TEAM
A Plan for Arizona's Future
Northern Arizona needs a sustainable economy. For too long, we have seen the economic boom/bust cycle repeat itself. In addition, the State Legislature has been focusing on partisan issues, and has been dismantling the very infrastructure needed to create a sustainable future. The implementation of our five point plan will put Northern Arizona on a path of economic security and prosperity.
1 – Keep Our Tax Dollars in Arizona to Support Arizona Jobs.
Amend the State's bid and procurement process to stop sending Arizona tax dollars to out of state companies. The Jobs Team favors assigning points to Arizona based businesses during the bidding process for state contracts. This will have the immediate and direct effect of supporting companies that provide Arizona jobs while still requiring them to deliver competitive pricing and quality services. Arizona's tax dollars should be supporting the Arizona economy.
2 – Northern Arizona Regional Tourism Initiative.
Northern Arizona is a worldwide tourist destination, with our public lands and National Parks contributing significantly to the $16 Billion annually which tourism adds to the State's economy. In addition, tourism development supports countless small businesses and provides the most immediate and direct benefit to our rural Northern Arizona economies. The Jobs Team proposes a regional public/private partnership with Chambers of Commerce, Tourism Businesses, Visitors and Convention Bureaus, Counties, Cities and the State's Office of Tourism, to concentrate resources on regional marketing and tourism development efforts.
3 – Education and Jobs Training.
Education is vital to a strong Arizona economy. A quality educational system, together with good jobs training programs will attract leading edge companies and greater job opportunity. We must reverse the State Legislature's devastating $2 Billion in cuts to education that have left us last in the nation. Arizona's children are smart and ready to succeed if we can restore necessary teachers and reduce class sizes. Because of this, the Jobs Team proposes:
K-12 – Stop cutting school funding and prioritize the hiring of quality teachers and the reduction of class sizes.
Community Colleges – Expand job training and business partnerships at our Community Colleges. Work toward keeping tuition costs affordable.
Arizona Universities – Promote innovation and excellence, and actively support the establishment of a University campus in Payson.
4 – Clean Energy Independence.
While Arizona will continue to use a broad range of energy sources, we have been blessed with a never ending supply of sun and wind. The Jobs Team will prioritize moving us toward energy independence, creating Arizona jobs which can't be outsourced, and boosting our potential for economic investment. Arizona should be the nation's leader in solar and wind power generation, insulating us from the influence of fossil fuel price fluctuations and contributing to our national security by reducing our dependence on foreign oil.
5 – Expand Four Forest Initiative.
The Four Forest Restoration Initiative is a partnership between the National Forest Service and private industry to restore the Kaibab, Coconino, Tonto and Apache-Sitgreaves National Forests. Among other things, it does this through forest thinning and restoration efforts to reduce fire danger and restore the natural state of the forests. It will create jobs in timber harvesting and wood product manufacturing. The Jobs Team supports this important initiative to specifically strengthen Northern Arizona.
For more information about the Jobs Team, visit www.Ballard4Arizona.com or www.Angela4Arizona.us.