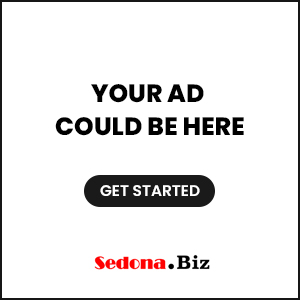 Sedona Film Festival presents Northern Arizona premieres of award-winning films
Sedona AZ (May 4, 2012) – The Sedona International Film Festival is proud to present the Northern Arizona premieres of "Jiro Dreams of Sushi" and "Damsels In Distress". Both films will be presented at the festival's Mary D. Fisher Theatre. Showtimes will be 4 p.m. and 7 p.m. Tuesday, May 15 through Friday, May 18.   
JIRO DREAMS OF SUSHI
"Jiro Dreams of Sushi" is the story of 85 year-old Jiro Ono, considered by many to be the world's greatest sushi chef. He is the proprietor of Sukiyabashi Jiro, a 10-seat, sushi-only restaurant inauspiciously located in a Tokyo subway station. Despite its humble appearances, it is the first restaurant of its kind to be awarded a prestigious 3-star Michelin review, and sushi lovers from around the globe make repeated pilgrimage, calling months in advance and shelling out top dollar for a coveted seat at Jiro's sushi bar.
For most of his life, Jiro has been mastering the art of making sushi, but even at his age he sees himself still striving for perfection, working from sunrise to well beyond sunset to taste every piece of fish; meticulously train his employees; and carefully mold and finesse the impeccable presentation of each sushi creation.  At the heart of this story is Jiro's relationship with his eldest son Yoshikazu, the worthy heir to Jiro's legacy, who is unable to live up to his full potential in his father's shadow.
"Jiro Dreams of Sushi" is a thoughtful and elegant meditation on work, family, and the art of perfection, chronicling Jiro's life as both an unparalleled success in the culinary world, and a loving yet complicated father. Critics and audiences are raving about "Jiro", calling it a "must-see" for film lovers and foodies alike.
DAMSELS IN DISTRESS
The hilarious comedy "Damsels In Distress" follows a trio of beautiful girls who set out to revolutionize life at a grungy East Coast College — the dynamic leader Violet Wister, principled Rose, and sexy Heather. They welcome transfer student Lily into their group which seeks to help severely depressed students with a program of good hygiene and musical dance numbers.
The girls become romantically entangled with a series of men — including slick Charlie, dreamboat Xavier, and the mad frat pack of Frank and Thor — who threaten the girls' friendship and sanity.
With "Damsels in Distress," his fourth and funniest film, writer-director Whit Stillman (Metropolitan, Barcelona, Last Days of Disco) creates a comedy for all generations.
"Damsels In Distress" was the closing night film at the prestigious Venice Film Festival as well as a featured highlight of the Toronto International Film Festival. Variety Magazine calls the film "An utter delight! Hilarious, positively boiling with sharp, almost casually dispensed zingers. Whit Stillman's screenplay is a thing of beauty." Neil Young from The Hollywood Reporter calls the film "wonderfully off-beat. A cause for celebration. Genuinely sophisticated and smart!"
Both films will be shown at the Mary D. Fisher Theatre May 15-18. Showtime for "Jiro Dreams of Sushi" will be 4 p.m. on Tuesday; and 7 p.m. on Thursday and Friday. "Damsels In Distress" will show at 7 p.m. on Tuesday and Wednesday; and 4 p.m. on Thursday and Friday. Please note, there is no 4 p.m. show on Wednesday do to a special event at the theatre.
Tickets are $12, or $9 for Film Festival members. For tickets and more information, please call 928-282-1177. Both the theatre and film festival office are located at 2030 W. Hwy. 89A, in West Sedona. For more information, visit: www.SedonaFilmFestival.com.