World Renowned Guitarist, Singer Jim Scott Comes to Old Town
Cottonwood AZ (September 19, 2012) – Jim Scott's lyrical melodies, well-crafted words, guitar mastery and humorous surprises moved Pete Seeger to call him "Some kind of magician." This world-renowned musician brings his warmth and authenticity to Old Town Center for the Arts for a special concert to benefit Gardens for Humanity on Saturday, September 29th at 7:30 pm.
For more than three decades, Jim Scott has created and performed music that celebrates peace, justice and the earth.  From his work with the Paul Winter Consort where he co-wrote the celebrated Missa Gaia – Earth Mass and many other pieces, Jim has gone on to create an extensive body of work, recording seven albums of original music, and creating "The Earth and Spirit Songbook," an anthology of 110 songs of earth and peace by many contemporary songwriters plus some of his own.  
Jim has toured the world and recorded CD's of his original songs.  Years of activism are reflected in his work.  Jim's songs, poetry and short stories address issues of ecology, justice and peace with insight and gentle wit.  For all his varied professional background, it is Jim's lyrical songs that remain his greatest offering.   He transforms any size audience into an intimate gathering with a guitar skill and disarming presence that inspires and educates.
From songs and choral music to soundtracks for documentaries and the PBS series Body and Soul, Jim has made music with a depth of artistry and craft that separates his art from that of many other singer songwriters.  His musical "The Tree and Me" has been given full cast productions in Jamestown NY and Albion MI.  A whole line of Jim's choral compositions and his book of guitar technique "All Scales in All Positions" are published by Hal Leonard Corp.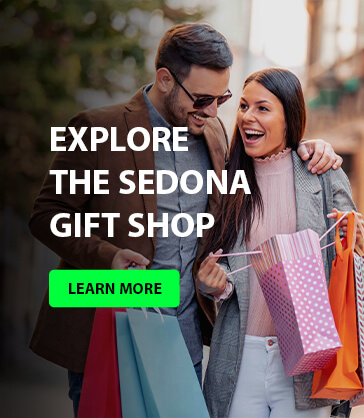 Jim helped to create the "Green Sanctuary" program and accompanying handbook for building an ecological, spiritual awareness in church congregations.  He performs many benefit concerts and often appears at events, supporting environmental and peace causes with his music.
A share of the proceeds for this concert will go towards supporting the work of Gardens for Humanity.  Gardens for Humanity is dedicated to teaching and celebrating our connection to nature and promoting ecologically sustainable practices.  Join visionary founder Adele Seronde and president Richard Sidy for this special evening of music and inspiration.
Tickets for the Jim Scott concert are $15 in advance, $18 at the door; and $20 for priority seating.  Tickets are available online at www.showtix4u.com, in Cottonwood at Jerona Java Café, and Desert Dancer; and in Sedona at Crystal Magic. Old Town Center for the Arts is located at 5th Street & Main in Old Town Cottonwood.  For more information visit www.oldtowncenter.org or call Elena Bullard at 928.634.0940.