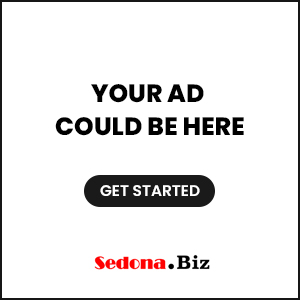 Cottonwood AZ (March 18, 2015) – The 5th annual Old Town Blues Fest will be held on Saturday, March 28, from 2:00 to 10:00 pm, at the Old Town Center for the Arts in Cottonwood. This year's event once again features some of the best blues performers from all over Arizona.
Opening the nonstop festival with an extended set of rockin' blues will be the Old Town Blues Fest All-Star Band, with local guitar virtuosos Bo Wilson and Dan Bresnan, and harmonica great Gregg Gould, backed by Joe Neri & Blues Dawg.
The rest of the afternoon will feature:
The Mother Road Trio – This swinging trio from Flagstaff features Larry Czarnecki on guitar and vocals, Sammy Mac (McRae) on harmonica and vocals, and Mike Shiner on upright bass and vocals.
JC & the Juke Rockers – Fronted by John "JC" Chavez on guitar and harmonica, this jump blues band from Phoenix can go from old school Chicago style to modern day West Coast blues, providing just right mix and engaging style to draw an audience in and make them feel like they are a member of the band.
Sweet Baby Ray, with AZ Blues Hall of Famer Scott Spenner – Frontman/ harmonica player, Ray DeSylvester, Gary Morgan on bass, Evie DeSylvester on drums, and Arizona Blues Hall of Famer Scotty Spenner on guitar and vocals, draw from the great Chess artists, who used the Mississippi saxophone (harmonica) – Little Walter, George Harmonica Smith, James Cotton, Sonny Boy Williamson, and Junior Wells.
This year's Blues Fest evening headliner will be blues master Jim Glass and his band.  Jim Glass has it all.  This versatile performer can be seen at concert venues throughout the Southwestern United States. He is an Arizona Blues Hall of Fame member as well as an Arizona music legend, with his vintage Les Paul guitar and soulful vocal stylings. He has shared the stage with many music icons, including Muddy Waters, Dr. John, Edgar Winter, Buddy Guy and Taj Mahal. His blues guitar and powerful vocals ooze of the raw emotion that so many imitate but never achieve.
Program
2:00 – 3:30 pm – Old Town Blues Fest All-Star Band
4:00 – 4:45 pm –  Mother Road Trio
5:00 – 5:45 pm – JC & the Juke Rockers
6:00 – 6:45 pm – Sweet Baby Ray, with Scotty Spenner
7:30 – 8:45 pm – Jim Glass Band
9:00 – 10:00 pm – Jam Session
This year's Blues Fest will offer all day food and beverage service from Jersey J's East Coast Cuisine, offering all of the food you miss since you moved west to Arizona, including cheesesteak sandwiches, caesar salads, mac & cheese, meatball and sausage subs, and more. Come early, or take advantage of the breaks between the bands to feast on some great food.
The Blues Fest has been wildly popular so get tickets early and be ready for the Best of the Blues on Saturday, March 28th 2:00 PM – 10:00 PM pm at Old Town Center for the Arts,
Old Town Center for the Arts Is located at 5th Street & Main in Old Town Cottonwood. Tickets for The Blues Fest are $20 advance and $25 at the door. Tickets are available online at showtix4u.com. Ticketsare also available in Cottonwood at: Desert Dancer, and Mt Hope Foods and in Sedona at Crystal Magic.  For upcoming events, visit www.oldtowncenter.org. For further information, contact Elena Bullard at 928-634-0940.