Jerome AZ (September 24, 2013) – Enjoy the fall evening in Jerome during the October 5th first Saturday Art Walk. Once again, the magical mountain town will be hosting a night filled with art, music and refreshments galore. From one end of town to the other, Jerome is filled with exciting and original art. From Patrick Lincoln in The New State Motor Company to Anderson-Mandette in the Old Jerome High School… there is a fresh energy to the vibrant art scene in Jerome. With 22 participating galleries and studios and many sponsoring businesses and restaurants offering specials, this is a festive night in Jerome. Visit Jerome Art Walk on the first Saturday of every month from 5:00 to 8:00 PM. A free shuttle transports visitors throughout the evening. For more information visit www.jeromeartwalk.com or call Donna at (928) 649-2277.
Two new sponsors have joined the Art Walk fold this fall. Vaqueros Grill and Cantina is Southwest inspired Mexican food for the 'soul.' Located in the 1st Safeway building in the State of Arizona, our historic location has breathtaking views of the Verde Valley while you dine. Come discover the Verde's local hangout and see our collection of handcrafted sterling silver jewelry, fine artwork & Arizona gifts available for purchase. We proudly serve Arizona wine, offer tequila flights and have a great selection of Mexican beer and margaritas.
The Flatiron, the exclusive gallery for PhotoFlashbacks, featuring the rare and unpublished 1960's Rock n' Roll concert photography of the late Doug Hartley, will be showcasing prints of Jimi Hendrix, Janis Joplin, Jim Morrison, Cream, Simon and Garfunkel, The Rolling Stones and Alice Cooper. Visit the PhotoFlashbacks Gallery in the historic Flatiron Building at 416 Main St. for espresso, sweets and Rock n' Roll!
 
Cellar 433 / Bitter Creek Winery gears up for the fall art season with three vibrant and fresh Arizona Artists joining the gallery!  Vicky Woods brings individually selected, precious stones hand wrapped and woven with argentium silver, copper and 14K gold. The winery welcomes beautiful rustic metal and glass sculpture by Diego, a man of as much mystery as talent and the intuition of Rebecca Ann Kolbeck, manifested in oil on canvas. As always, we invite you to "Wine About the 'Walk"! Enjoy the depth and beauty of John McLoughlin's 100% AZ wines with $1 off glasses of his vibrant whites & $2 off glasses of his decadent reds.
 

The Miner's Pick Rock Shop features handmade live-edge furniture and home décor, along with a great selection of gem stones, jewelry, crystals, minerals and fossils. We are located at 123 Hill Street, on the way to the Grand Hotel. Mention this ad and receive 20% off purchase, consignments excluded.
 
In the mid 1500's the Spanish arrived in Mexico and found the indigenous people weaving personal garments on back strap looms. The Spaniards introduced larger foot looms, which are still used today for blankets, table linens and wider fabrics. Dress up your table this season with hand woven table linens from Patzcuaro, Mexico; use richly colored fabric napkins for textural accents.  Check out the Muy Picante Latin motif aprons and hot mitts from the Baja. All featured this month at Casa Latina. Music by in-house artist Duane Ewing at the Merchants Gathering Building, 300 Hull Avenue.

On the evening of the October Jerome Art Walk Pura Vida Gallery will host an incredible trunk show for jewelry artist Annamarie Sabo.  Annamarie's organic designs are inspired by the beautiful treasures of the Southwest desert.  All pieces are cast from skeletons of the prickly pear cactus and then adorned with gemstones such as topaz, garnets, turquoise, or diamonds. Join Annamarie from 5-8pm on the evening of the Art Walk and Sunday, October 6th from 1-4pm to see her spectacular creations.  Pura Vida will host a champagne and chocolate reception on the evening of the Art Walk.
 
At The Jerome Artists Cooperative Gallery, "Our Glass Obsession" opens Saturday, October 5th, 2013, 5:30pm-8: 30pm in conjunction with Jerome's popular First Saturday Art Walk event. Isabel Matthieson and Fred Reinhardt will show new glass art at this lovely Jerome gallery. The Jerome Artists Cooperative Gallery is located at 502 Main, in the former Hotel Jerome. Gallery hours are 10am-6pm daily. The show runs through December 5th. For more information visit  http://www.jeromecoop.com or call 928-639-4276.
 
Cody DeLong has just returned from the Grand Canyon plein air event. This is an invitational event and Cody has been a part of it since it's inception. He has been a top seller each year, and won the event in 2010. Cody has also recently completed some stunning new still life paintings, stop in and have a look. Cody DeLong Studio/Gallery 300 Hull Ave. next to the visitor's center. 928-300-4576 Live music and refreshments.
 
 Feel that gorgeous cool autumn air!!  For something warm and oh! so soft, to help you relish these delightful evenings, stop in The Roberge & Day Studio in the Old Jerome High School to see and touch our delicious Merino wearable art items.  We have amazing creations to adorn you and your home, and a lovely list of classes to help you explore, express, and entertain your creative side!!  Join us!!  Open every Art Walk 12-8pm, as well as Friday – Tuesday 12-5pm.  (Or by appointment 928.600.7593) Building B. Room 104.
 
A cool, autumn breeze wafted through The Pentimento Gallery at The Wary Buffalo in Jerome. It brushed against the new, lower prices. Although wind can't shop, you can. So, drift on in during Art Walk and get an additional 10% off on paintings, drawings and sculpture.
 
Zen Mountain Gallery is pleased to welcome Matagi Sorensen to the gallery for a trunk show and jewelry demonstration. Matagi is originally from the Verde Valley and a member of the Yavapai Apache Nation. He is a BFA graduate of NAU who honors traditional processes while masterfully creating contemporary jewelry, which is modern and sophisticated. His approach to design makes him a perfect fit for Zen Mountain Gallery's emphasis on contemporary and contemplative art. Please join us for this special opportunity to meet Matagi.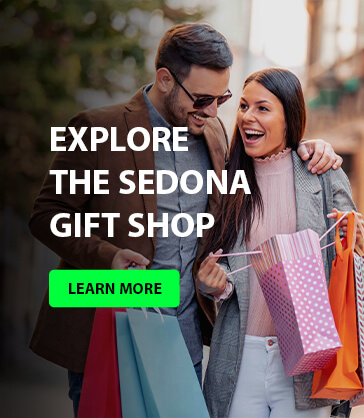 Gallery 527 welcomes back ceramic artist Mary Phoenix, returning from a four year adventure in Asheville, NC where her work is sold at A Gardener's Place at the esteemed Biltmore Estate. This talented local favorite will debut all new work featuring wall sconces adorned with nature's bounty. Grape leaves, lizards, twigs, and textured embellishments, all make these fascinating one of a kind pieces remarkable and collectible art. Well known for her fabulous female torsos, expect to see at least one of these gems hanging in the gallery on October 5th. A series of functional ceramic mugs will also be shown along with a sculptural giant leaf with an iguana. As a welcome back gift to her collectors, Mary and the gallery will raffle a large wall piece valued at $300 on the night of art walk. Tickets are $5 each and the drawing will be October 5th at 7:45 in Gallery 527. Buy your tickets in advance at the gallery. You do not need to be present to win this treasure. Shipping will be arranged for an out of town winner. Please stop by Gallery 527 during the October 5th Art Walk to say hello to Mary Phoenix and enjoy food, wine and the usual great conversation at this popular gallery in Jerome. For more information, contact Donna at 928.301.3004