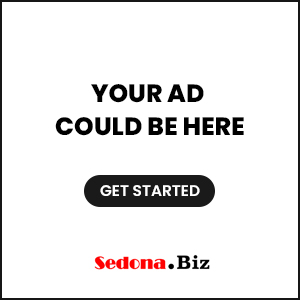 Jerome AZ (January 29, 2015) – Jerome continues its love affair with ART on February 7th with the First Saturday ART WALK. Just in time for Valentine's Day, the 19 galleries and studios of Jerome will be brimming over with visual delights. There will be plenty of chocolate, music and good conversation at this vibrant event. Meet the artists that night and mingle with other art lovers who are drawn to this charming mountain town. Make a night of it with dinner at one of the town's delicious restaurants. Maybe even spend the night at one of the delightful B&B's or hotels.
Art Walk welcomes sponsor Barbifer, a full service barber shop on the second level of the Puscifer Store. Barbifer is one of the only barber shops to do straight razor shaves in the valley as well as offering facial waxing! The Puscifer Store is two levels of miscellany wonderment. The Mile High Grill features Llory McDonald Unplugged!
The town will be jumping. New gallery Flux, features contemporary painting ,ceramics and jewelry from artist Novie Trump's stable of talented friends. Jerome Art Walk is an event that has become a great Northern Arizona tradition on the First Saturday of each month. A free shuttle will take visitors from The Asylum at the top of town to The Old Jerome High School where fascinating studios will be open to the public. Art Walk runs from 5 to 8pm
The Old Jerome High School is home to Roy Sterling, Angel Lightfeather, Sandy Brown and Seeds and now New Age Drinks. Drive to Building B and look upstairs!
New Age Drinks is a new contemporary gallery at the Old Jerome High School dedicated to exhibiting exciting, high-caliber artworks from artists both local and continental. We're thrilled to announce our inaugural exhibition of two complementary series by local artist Travis Iurato: Placard Paintings and Desert Paintings. Placard Paintings are an exuberant, graphic system on 1940s car price placards. The Desert Paintings, an eclectic and continually expanding series, possess the clarity of line and vision akin to Native American petroglyphs. In both series, through the act of painting, Iurato reawakens dormant artifacts of American history with vibrant colors and blithe vigor. We invite you to join us in celebrating our grand opening with refreshments and music DJ'd by the artist beginning at 5PM. New Age Drinks is located in the Old Jerome High School, Suite B201. You can reach us at info@newagedrinks.org or 928.821.4601, and online at www.newagedrinks.org, on Facebook, and Instagram (@NewAgeDrinks).
Please join Zen Mountain Gallery as we welcome local ceramicist Luna Patterson as featured artist for February Art Walk. Luna creates beautiful organic forms for her vessels with her masterful hand-building techniques. Her work is then pit-fired creating warm, rich colors reminiscent of the Sedona red rocks. She also will have beautiful pit-fired heart ornaments which make a great gift for Valentine's Day. The Gallery also represents a number of local fine jewelers who's work would make a great Valentine's Day gift. Please join the gallery for food, wine and this opportunity to purchase a piece of Luna Patterson's pottery with her in the gallery from 5-8pm
On the evening of the Jerome Art Walk, Pura Vida Gallery will once again host an evening showcasing gift ideas for the upcoming Valentine's Day holiday. Peruse the many choices of jewelry for him and her, as well as functional ceramics, fiber art, and beautiful home décor items. Join us for champagne and chocolates on the evening of the Art Walk.
The Jerome Artist's Cooperative Gallery continues featuring local legend Christy Fisher and her super cool clothing designs made at her workshop in Cottonwood. Her original jewelry finishes off the outfit perfectly. This is truly art to wear and also will make the perfect Valentine's Day gift. Christine Ryback is also being featured with her fascinating cast concrete leaves and concrete bird bath. The show is called "Flower Power" and runs through March 4th. 502 Main Street.
Western Heritage Gallery ventures into literary and culinary art for the February 7th Art Walk in Jerome. Southwest travel writer and humorist Roger Naylor's latest book "Boots & Burgers: An Arizona Handbook for Hungry Hikers" released in October has been a hit as one of the first books featured at the gallery. For this month's Arizona artist meet-n-greet, Naylor is signing copies of his book that is more than the hiking and dining guide that it appears to be. It is "informative, hilarious, heartwarming, inspiring and mouth-watering". An example of his hiking and dining pairings, as it appears on page 32, is Parsons Trail, Clarkdale and Jerome's Haunted Hamburger. Which segues nicely into the culinary art portion of this special evening. Positioned one "layer" up from Western Heritage Gallery sits the Haunted Hamburger restaurant. Complimentary sliders are being provided at the gallery during the Art Walk hours of 5 pm to 8 pm. Experience an indoor version of the outdoor adventures Naylor writes about by hiking on up from the parking lot to Western Heritage Gallery at 208 Main Street, get your book signed by the author and enjoy a slider from Haunted Hamburger.
During Art Walk in Jerome on Saturday February 7, 2015, Spirit Dancer Fine Art Studio and Angel Lightfeather present a collection of Spirit Horses titled "The Great Spirit Medicine Ponies" These wonderful Spirit Horses were originally inspired into creation by an authentic Medicine Hat Pony that came into the artists' life while the
artist lived upon the Sacred land in New Mexico. "This Medicine Hat Pony was so friendly it even tried to come into the house. I was tempted to let the horse come in to the house except I wondered if she would ever leave and I certainly did not want to live in the barn so I decided to not let her come in after all." All of these Spirit Horse works have a spirit about them that may touch your soul and they seem to pick you. Once you have been chosen, the artist will tell you all about its meanings and as the artist reads you your spirit horse everything about the horse is also all about you! The spirit horses were originally carved out of cottonwood that was growing out of the side banks of the Tularosa River surrounding the sacred grounds where The Mimbres, a civilization of Ancients also known as The Willow People once lived. They date back as far as ten thousand years.
Several Spirit Horses have ancient paintings decorating them. Their manes are recycled furs such as silver fox, mink and horse tails. Glass Beads, some 14K Gold and pure silver with amazing carved fetish gifted through the years by many of the artist collectors adorn each unique work. See some of her Spirit Horses on www.SpiritDancerFineArt.com <http://www.spiritdancerfineart.com/> She has worked professionally in the field of art since 1973.Stop by the Old Jerome High School, Building A Studio 204B.
Love is in the air…after all, it is February. Marian Ward creates something new especially for Gallery 527 every year for Valentine's Day. This year, The Goddess has been added to other copper charms. Now, choose from hearts, keys and goddesses. Chains can be any length and you can mix and match for your own custom design. Marian can also engrave a name and date on the back of the heart as a special order. This is a perfect gift for someone who has a great love. Think mother, grandmother, pet lover, wife.
The gallery of local artists continues showing new contemporary work by Ramona Stites, mugs and cups with lovely red roses by ceramic artist Mary Phoenix, fused glass art by Lorraine Fexas, plein air painting and a poetry book by Susan Pitcairn and watercolors and pastels by Sallie Cross. Ardis Harsche displays mysterious encaustic paintings reminiscent of cave paintings and found object artist Rich Bettencourt has just finished some new critters and two free standing kinetic pieces.
Stop by on February 7th from 5 to 8pm for great art and good conversation. Refreshments and libations will be served. Call Donna for more information at 928.301.3004. Gallery 527 is located at 527 Main Street in Jerome.