Jerome AZ (January 19, 2014) – Jerome continues its love affair with ART on February 1st with the First Saturday ART WALK. Just in time for Valentine's Day, the 24 galleries and studios of Jerome will be brimming over with visual delights. There will be plenty of chocolate, music and good conversation at this vibrant event. Meet the artists that night and mingle with other art lovers who are drawn to this charming mountain town. Make a night of it with dinner at one of the town's delicious restaurants. Maybe even spend the night at one of the delightful B&B's or hotels. The walk starts at 5:00PM. There is plenty of parking and a shuttle is available to transport visitors to galleries and studios. The Jerome Art Walk is an event that has become a great Northern Arizona tradition on the First Saturday of each month.
Bring your sweetie to Art Walk for an evening filled with delight! Visit Roberge & Day Studio at The Old Jerome High School to enjoy the softest, most magical accessories and inspiration! The talented duo have hand-crafted wearable art scarves, wraps, hats, jewelry and much more!! One of a kind, whimsical, and gorgeous creations await the fashionistas of the Verde Valley.
Recycling/ Dyeing is in Full Swing at Jerome Artists Cooperative Gallery in February. Native Arizonan artists, Sally Stryker and Judy Yescalis continue to meet and greet visitors in the Exhibition Room as their current show, "Rust and Dye II" continues through the end of January at the Jerome Artists Cooperative Gallery on Main Street. Sally's loveable 'found art assemblage' characters- created from her time-tested recipe of whimsy and family folklore continue to delight and provoke winks and nods, while the intricate batiks of Judy Yescalis which are the product of her traditional wax resist process are more likely to elicit a genuine, "What a lovely watercolor," or "What the heck is batik?" Stop by the popular cooperative gallery of local artists to share tales of old Arizona, or to see a visual explanation of the batik process.
The Wary Buffalo has made some changes to its well-hung Pentimento Gallery, welcoming one of Jerome's (and Arizona's) premier photographers, Ron Chilston. In addition, our exclusive collection of Medicines Beads jewelry has been re-imagined and redisplayed. Come discover these and other works of art in "the smallest gallery in Jerome."
New Arizona artists are featured at Cellar 433 in Jerome. Kimberlie Maggards introduces elegant handcrafted stone and wire wine charms. Mason Albright brings gorgeous, blown glass wine decanters, some with 14k gold fume and colors that come to life when filled. Denise Edwards is showing gorgeous metal and stone sculpture from Flagstaff. Plus, new granite and metal wine racks from Randy Mann! Warm up with a glass of Mulled Wine, a Jerome wintertime tradition!
Join Pura Vida Gallery during the evening of the February 1st Jerome Art Walk to peruse the choices in jewelry, ceramics, fiber art, and garden art for the upcoming Valentine's Day holiday. Jewelry artist Barbie Levy will be featured, with new necklace and earring designs created from sterling silver and colorful glass tubing. Pura Vida will host it's infamous champagne and chocolate reception from 5-8pm that evening.
Enjoy Espresso, Sweets and Rock & Roll at The Flatiron, featuring PhotoFlashbacks, the rare and unpublished collection of the late Doug Hartley's 1960's era concert photography. Choose from framed prints of Jim Morrison, Jimi Hendrix, Alice Cooper, Janis Joplin, Eric Clapton, and Mick Jagger, all taken in the Phoenix area between 1968-1971. These affordable photographs have only recently been made available to the public, with prices ranging from $30-$60.
Janie Layers is displaying a newly sculpted herd of elk at her Creativitea Shop in the New State Motor Company. There will be plenty of Valentine gift animals as well. Live music by Ezra Anderson.
Just in time for Valentines Day. An Awesome Collection of Custom Jewelry Designs is available at Jerome's Jewelry. Choose from a wide variety of artistic jewelry created by father and son team Rick and Ricky Hernandez. Jewelry Artist Rick Hernandez has been creating custom jewelry for over 20 years in 14k gold and sterling silver using Australian Opal, Diamond, Tanzanite and Amethyst along with many other of gemstones. Rick's son, Ricky has followed in his father's footsteps and specializes in the unique art of handcrafted silversmithing.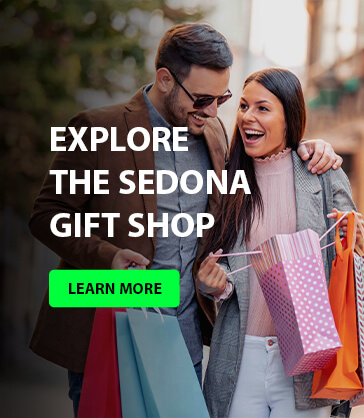 The Phippen Museum in Prescott has requested two of Cody's Jerome paintings for an upcoming exhibit there soon. As a result he has created some new Jerome paintings including some great new truck paintings. Also new in the gallery are a few Sedona and Grand Canyon subjects. As always, live music and refreshments. Cody DeLong Studio/Gallery 300 Hull Ave. (next to the visitors center) CodyDeLong.com 928-300-4576.
This month at Casa Latina, we're featuring Distinctive Copper Jewelry "wearable works of art" by local artist Gene Sabia. Come see why he is so passionate about his love of working in copper. Cool tunes by in house artist/musician Duane Ewing. Refreshments will be served, located in the "Merchants Gathering Building" between Spook Hall and the Visitors Center.
Passion Cellars is the perfect place to begin your tour of Jerome. For the month of February our featured artist, Barbara Donahue, will be showing her most recent paintings of Jerome. Come by and enjoy a glass of wine while she paints live in our tasting room!
Adorn Collection on Clark St will feature contemporary home accent designs by artist Jennifer Budde. The collection centers on high fired, crimped, textured and woven copper pieces sealed into glass coasters. These lovely coasters are displayed in matching "tower" holders. For a touch of whimsy, wine glasses adorned with personalized copper plates and coordinating charms complete the set.
Zen Mountain Gallery will have a large selection of new jewelry for February Art Walk, just in time for Valentine's Day. The gallery has new jewelry from Komala Rhode, Matagi Sorensen and Joan Roberts. Luna Patterson's pit-fired pottery hearts are a great gift anytime but especially for Valentine's Day. Susan Moody will also have new glass work in the gallery Art walk night. We have a new original painting from area favorite Raina Gentry as well as a number of her new prints. Zen Mountain Gallery emphasizes local, contemporary and contemplative fine art, jewelry and pottery. Please join us for February art walk with a number of our artists in the gallery that night this is sure to be a festive art walk.
Gallery 527 in Jerome hosts another great Art Walk party and features new work by Sallie Cross who has recently joined the group. Expressive watercolors and a few mixed media pieces are filled with vibrant color and charm. Jeweler Marian Ward has created her yearly Valentine's Day piece. Puffy bronze hearts link together to make a unique homage to love. Marian's huge variety of stunning bracelets, rings, earrings and necklaces will provide a multitude of gift ideas.
Stop by during Art Walk from 5 to 8pm on February 1st for the usual great conversation, art and refreshments.
For more information, contact Donna at 928.301.3004.