Jerome AZ (December 29, 2013) – Let the party continue the Saturday after New Year's Eve with the January 4th Jerome Art Walk.  Take the convenient shuttle throughout the town to visit 25 galleries and studios from the Old Jerome High School up the hill to the new member gallery Adorn Collection on Clark Street just across from The Haunted Hamburger. The lively gallery group welcomes new members Sterling Fine Arts and The ART Room in The Old Jerome High School. Long time Jerome artist Janie Layers has moved to The New State Motor Building and also joined the Art Walk group. There are new sponsors, as well. Stop by Jerome Ghost Pepper Co and meet the new owner. Start the New Year off with tempting your taste buds on the line of salsa's and hot sauces. All products are natural with no preservatives added. Come by for a sample to tantalize your taste buds. Leave Jerome knowing you tried bhut jolokia known as ghost pepper. Try A Ghost in a Jar. And… Passion Cellars is the perfect place to begin your tour of Jerome. For the month of January, this lovely wine tasting room will be showcasing Sedona artist, Barbara Donahue. Barbara's paintings reflect her love of nature and the Southwest. Enjoy the wine and the ambiance of Barbara's art!….located below The Flatiron, a café that features vintage Rock and Roll photos by Doug Hartley.  The festivities are from 5:00 to 8:00PM every first Saturday.  For more information visit www.jeromeartwalk.com  or call Donna at 301.3004.
Jerome Artists Cooperative Gallery cohorts, Sally Stryker and Judy Yescalis are together again- teaming up for the 3rd time in a new Featured Artists' exhibition, "Rust & Dye Again," which will open in conjunction with First Friday Art Walk in Jerome on January 4th.  Opening night festivities will take place from 5-8 pm and will feature food, wine and lively conversation with visitors, locals and many of the Jerome Co-op's artist/members who will be on hand for the evening. The exhibition will be in place for two months. 
The two artist-friends have much in common, including English teaching careers, deep family roots in the state and- like their fellow artists- long-term love affairs with inspirational local landscapes and life-styles. Their respective arts, however, have little in common. Stryker's often whimsical, always thought-provoking character 'assemblages' are built from 'found' materials –iron scraps, bits of old objects, rugs, fabrics, buttons- all collected from her own southwestern surroundings. Yescalis's batiks, however, are based on the ancient eastern fine art process of wax resist on fabric which requires natural undyed fabrics, hot melted wax, powdered fabric dyes and a large collection of hair art brushes. Her completed works are a departure from more traditional batiks which often depicted designs of culture-specific gods, objects of nature, and more recently, geometrical patterns for quilt block designs. 
 
Start the New Year off with a new scarf!  Pura Vida Gallery debuts wonderful and warm new scarves by fiber artists Margo Petitti and Andrea Le Beau.  Margo uses plaid wool and linen fabric to make beautiful timeless pieces suitable for either men or women, while Andrea uses the felting technique to create sexy, feminine, floral wraps and scarves.  Join Pura Vida Gallery on the evening of the January 4th Art Walk for champagne, chocolates, and scarves!
 
Zen Mountain Gallery emphasizes local, contemporary and contemplative fine art, jewelry and pottery including the photography of owner Christopher Mull who will release the first image in his new series Qi for January Art Walk.
Janie Layers has moved to the New State Motor Company.  She has a wide variety of hand-formed clay animals, along with original paintings and jewelry.  Come to her new shop and see a giant octopus. Ezra Anderson will be performing live music throughout the event.
 
Cody begins the New Year on the heels of his best year ever, by returning to his roots – that is to say, returning to his beloved Jerome as a painting subject. New paintings of the wonderfully tilted buildings, and old trucks and mining equipment of Jerome are on the easel now. Stop in and see for yourself. Live music. Cody DeLong Studio 300 Hull Ave next to the Visitors center. CodyDeLong.com 928-300-4576
 
An Awesome Collection of Custom Jewelry Designs is available at Jerome's Jewelry. Choose from a wide variety of artistic jewelry created by father and son team Rick and Ricky Hernandez. Jewelry Artist Rick Hernandez has been creating custom jewelry for over 20 years in 14k gold and sterling silver using Australian Opal, Diamond, Tanzanite and Amethyst along with many other of gem stones .  Rick's son, Ricky has followed in his father's footsteps and specializes in the unique art of handcrafted silversmithing.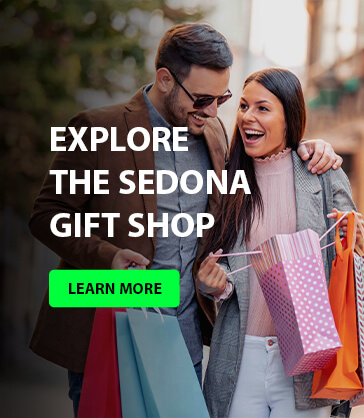 Gallery 527 hosts another great party on January 4th to celebrate the New Year and continue the ceramic show of Brandi Lee Cooper. Brandi Lee Cooper is recently back from a trip to the ocean and it is this trip that has inspired her new show called The Swell, which opened on December 7 at Gallery 527. Her new body of work reflects her love for the ocean. From her coral-like Mermaid Medallions to her new seashell textured vases, mugs, and platters, there is bound be something to suit everyone's tastes. The show runs through the end of January. Gallery 527 is home to some of Northern Arizona's finest artists. Join the talented group on January 4th from 5 to 8 pm. New gallery member Sallie Cross is preparing to join the gallery and will have the beginnings of her latest work on display for the first time at Gallery 527. For more information on Jerome Art Walk contact Donna at 928.301.3004.