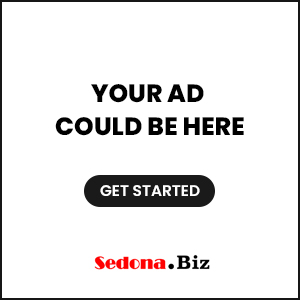 Jerome AZ (August 23, 2012) – Jerome Art Walk continues its momentum on September 1st with its first Saturday celebration of art. Twenty-five galleries and studios will be open from 5:00 to 8:00 PM with art, music and refreshments. This free event has become a Verde Valley favorite with a shuttle that will transport you from the artist filled Old Jerome High School, up to the center of town with The Lincoln Gallery and Made in Jerome Pottery and everything in-between. The holiday weekend is the perfect time to enjoy late night dinner hours at Jerome's great restaurants or even spend the night at a lovely lodging.
Tom Ogburn Contemporary Arts Studio, located in the Old Jerome High School, will be open for Jerome Art Walk on Sep. 1st from 10am to 8pm. His digitally crafted Myth Series and Virtual Palladium portraits of other contemporary artists will be featured for the month of September. Tom just recently moved to Jerome, and will be operating a working studio and teaching art classes beginning in September. For more info, go to www.tomogburn.net
Zen Mountain Gallery is pleased to host local painter Sally Murphy for September's Jerome Art Walk on Saturday September 1rst. Please join the gallery from 5-8, with Sally Murphy completing a painting using subtractive paint techniques from 6-7:30. Once her painting is finished it will be auctioned to the highest bidder. Zen Mountain Gallery also welcomes the work of Matagi Sorensen. Matagi is a local member of the Yavapai Apache Nation creating contemporary fine art jewelry. We are also pleased to now represent the work of Jerome artist Brice Wood with the inclusion his prints into the gallery. Please join Zen Mountain Gallery for a night to celebrate the talents of these and our many other artists at 515 Main Street.
The Pentimento Gallery at The Wary Buffalo announces September's "Artist of the Month." JEFFREY FORD is an award-winning author of sci- fi, fantasy and interstitial fiction. Years ago, Jeff created fantastic, colorful drawings before writing. This month, we're taking 10% off this work beginning September 1st at Art Walk.
The current featured artist show at the Jerome Artists Cooperative Gallery, "Signs and Wonders 2012", continues through September. Rick Lovelace presents a surreal cross-cultural mash-up of Asian, Native American and pop cultures. "Signs, dreams, experiences and visions I've had," the artist explains the symbolism, both spiritual and surreal as well as mundane day to day symbols such as highway road signs, "Signs of all kinds."
Cody DeLong Studio will feature the music of Jazz musician Duane Ewing for ArtWalk this month. Duane's creative ceramic work and detailed pen and ink drawings at times seem to be an extension of his musical talents, and are also on display. Come and enjoy this talented artist. Refreshments. Cody will be at the easel as well, working on some new Grand Canyon paintings. 300 Hull Ave. next to the visitor's center. 928-300-4576 CodyDeLong.com
September is a special month at Casa Latina. It's our 3rd anniversary! The store officially opened in September 2009 featuring Latin American art selected out of an intense love of Mexican folk art and creative works from local artists. The 16th of September, an observance called "El Grito" (the Cry of Independence), marks Mexico's independence from Spanish rule and is celebrated by Mexicans all over the world. Come celebrate both of these occasions and see the colorful new items we've added from South of the Border. Sip, snack and enjoy great music by local artist & musician Duane Ewing at the Merchant's Gathering Building.
Come meet the artist Brian Johnson at SkyFire from 5-8 pm. Johnson, a local AZ artist, will be showing and demonstrating construction of his new wall art… sculptures contemporary SW design.
Pura Vida Gallery will be debuting work by Payson ceramic artist Gary Houston. Gary has been throwing pots for over thirty years and has been represented in many fine galleries across the state. Now he joins the other fine artists being represented in Pura Vida. All of Gary's pieces are functional and glazed in simple earth tones. Join Pura Vida Gallery in welcoming Gary Houston to Jerome with a champagne and chocolate celebration!
Gallery 527 ends the summer with The Dogs Days of Summer and jewelry by Marian Ward. Stop by this lovely gallery and meet some of the Verde Valley's finest artists. For more information about Jerome Art Walk, contact Donna at 928.649.2277 or visit jeromeartwalk.com.