Jerome AZ (April 23, 2015) – Another great spring evening is in store for locals and visitors in this mile high mountain town. First Saturday Jerome Art Walk on May 2nd will be a party filled with art, music, refreshments and great conversation at the 20 galleries and studios. A free shuttle will whisk you from The Old Jerome High School to The Adorn Collection and everywhere in between. Walking the inviting streets is another easy option for art lovers. Jerome First Saturday Art Walk has become the best Saturday activity in the Verde Valley… at least according to many art lovers who are slowly savoring each section of this thriving art community. There is so much to see that it is impossible to visit everything in one walk. Make a night of it on May 2nd from 5:00 to 8:00 PM. Have dinner at one of the great restaurants or spend the night at a Bed and Breakfast. With gallery openings, open studios, live music and delicious treats at some stops, this is one spring night that will delight. Wine tasting, live music at The Mile High Grill and The Spirit Room or perhaps some delicious candy from Rickeldoris are all bonuses to a fun filled day and night on the town. Puscifer Store is having an early Memorial Day weekend sale, 50% off selected merchandise. Get in the springtime groove in Jerome while you enjoy some fantastic art.
"Animal," a collection of new pastels and poems by Susan Pitcairn will open May 2nd at Gallery 527 at the Jerome Art Walk, 5 to 8 pm. A frequent participant in the Sedona Plein Air Festival, Susan turns her artistic hand from landscapes to the "beauty and the beingness of those animals we use for food, which are every bit as intelligent and friendly as dogs and cats. Inspired by the life-changing 2014 film "Cowspiracy: The Sustainability Secret," she and her husband adopted a pure vegetarian or vegan diet out of concern for the immense impact meat, dairy and eggs have upon the Earth and human health and as well as the animals themselves.
"It takes about 100 times more water to grow the same amount of plant as animal protein," Susan says, "and animal agriculture has a central impact on almost every major environmental issue as well, including global warming, habitat loss and species extinction, deforestation, desertification, pesticide issues, topsoil loss. On top of that, it is a huge factor behind the increase in obesity and decline in human health worldwide." In 2015 Susan and her husband Richard Pitcairn, DVM, PhD have been speaking about these issues at veterinary conferences. Now she shares a more artistic and spiritual vision of the "beauty, sensitivity and inherent worth of food animals, 99% of whom live in ghastly conditions on factory farms."
During the opening, Susan will read several touching poems on this theme at 6 p.m. Her new oil pastel, "Kindnesses", depicts the loving care between two cows rescued from slaughter and now living at a farm animal sanctuary. Gallery 527 is home to some of Northern Arizona's best local artists. Join the party with entertainment by Dave Rentz, another animal lover and phenomenal musician. For more information, contact Donna at 928.649.2277. The gallery is located at 527 Main Street in Jerome, AZ.
Angel Lightfeather has been transforming crystals mined in Clarkdale into wearable art that emanate Sedona Vortex energy and may even protect you from harmful energies from computers and cell phones as well as microwave energy. These gorgeous wearable works of art are also healing works from the earth. Tesla Coils are protected in a copper wrap and adhered to the work. Visit Spirit Dancer Fine Art at Old Jerome High School Building A Studio 204B during Art Walk and ask for five dollars off for an incredible photo of your Aura during Art walk. Her camera is so sensitive it shows your angels and spirit guides. Book signing during Art Walk for "Angel Presence Angel Presents A Most Holy Book, Words From God and The Angels" available in English, Japanese and Spanish.
Art Walk will be early at the Cody DeLong Studio this month as Cody has to leave at 6pm. However, beginning at 4pm there will be live music by Duane Ewing. Cody has some exciting new paintings on display as well, so this month make us your first stop on Art Walk. 300 Hull Ave, between Spook Hall and the Visitors Center. 928-300-4576 CodyDeLong.com
New Age Drinks is excited to announce that they have extended their exhibition of Brooklyn-based artist Kendall Glover's exhibition through May 15th. Inspired by 19th century American and European embroidery samplers, Kazimir Malevich's Suprematist compositions, and Richard Serra's hulking paintstick drawings, Glover's hand-woven and printed works are delicate, focused investigations of color and form. Her non-figurative, geometric imagery recalls the abstraction of Navajo loom rugs or Pythagorean diagrams, but manages to bridge a centuries-long gap in time to appear fresh and sleek, like messages from the future. In addition to Glover's work, New Age Drinks will be presenting a shelf full of organic,experimental, and functional ceramics by Phoenix-based artist Dennis Hubert. Join New Age Drinks between art walks on Saturday, May 16th for the opening of RxOxYxGxBxIxVx, a suite of seven paintings by artist-in-residence Travis Iurato. Each painting in RxOxYxGxBxIxVx exponentially breaks down a single color in the visible spectrum to the x degree. Finally, be sure to pick up a copy of the May issue of The Noise for Sarah Gianelli's Jerome ArtsBeat profile on the gallery. New Age Drinks, Old Jerome High School, Suite B201. Hours: F-M 11-6 or by appt. Ph: 928-821-4601 E-mail: info@newagedrinks.org Web: www.newagedrinks.org
Made in Jerome Pottery, 103 Main Street (in the turn by the fire station) is showing new work by David Hall, Jane Moore, Hanna Flagg, Mimi Easton, Natalie Jetter and Karen Myers. Plus we have many new pieces by Don Lash, made using traditional prehistoric methods with hand dug clay, as well as many new inlaid wood boxes by John Donald. There will be live music on Saturday played by David Hall and Pat Jacobson.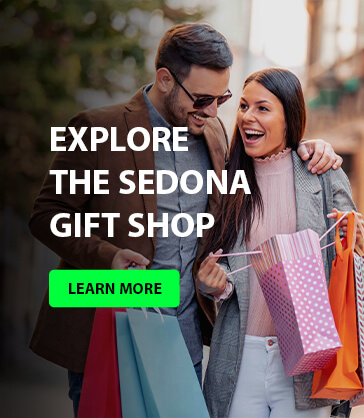 Western Heritage Gallery, the official showroom for Western Heritage Furniture, bench built in the ghost town of Jerome, is continuing a special sale on our Ghostwood furniture collection during the May Art Walk event. This sale gives you the opportunity to acquire your own heirloom quality furniture and design it just the way you want with significant savings because all upgrades on the Ghostwood collection are free. Here's an example of the savings available to you: a standard square Ghostwood cocktail table (42x42x18) comes with a plank top and Bartlett or Woodstock legs. Adding a pattern top such as our Diamondback or Archer design, decorative tacks and a metal or dovetail base would cost over $800. During this sale your upgrade costs are $0.
You'll see the heart of the innovative construction process reflected in our Ghostwood product. Ghostwood is reclaimed from some of America's oldest structures dating as far back as one hundred years ago. After going through an intense 6-step restoration process, the wood is artistically integrated into refined rustic masterpieces suitable for your home. The unique characteristics of notches, ax marks, nail holes and cracks give the wood a beauty and energy that cannot be replicated in today's milled lumber.
Join us at Western Heritage Gallery from 5pm to 8pm and design your own specifically tailored, one-of-a-kind artisan piece to be enjoyed for generations.
Please join Zen Mountain Gallery for May Art Walk as we celebrate the work of eight photographers represented by the gallery. A wide range of approaches to photography is represented by the work of Christopher Mull, Stephen Moody, Bill Peters, Wayne Norton, Cissy Spindler, Marty Smith, Douglas Andrews and Tom Ogburn. The gallery also has a wide selection of painting, glass, sculpture, pottery and jewelry. Please join us for food and wine from 5-8pm Saturday May 2nd as we celebrate the diverse medium of photography.
"Reflections" at the Jerome Artist's Cooperative Gallery is an eclectic exhibition of artwork by Sedona artist, V. Norton. In her exhibit, Norton adds new work displaying ceramic platters and vases, sculpture, masks, as well as handmade books and journals. Her interests in travel, calligraphy, clay and bookmaking ties it all together. You can meet the artist on Saturday, May 2 from 5-8 pm at the Jerome Artists' Cooperative Gallery during Art Walk. Refreshments will be served. "Reflections" runs May 1-July 31. Jerome Artists' Cooperative Gallery is located at 502 Main Street. info@jeromecoop.com 928-639-4276
Pura Vida Gallery will debut work by jewelry artist Sonja Fries during the May 2nd Art Walk. Sonja combines oxidized sterling with diamonds and 14kt gold to create exquisite, organic forms. Join Pura Vida for champagne and chocolates on the evening of the Art Walk.
For more information on Jerome Art Walk visit www.jeromeartwalk.com or call Donna at 928.301.3004.