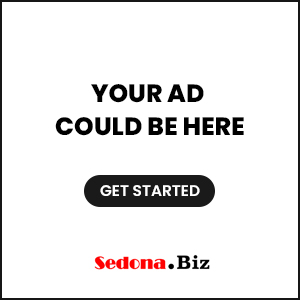 Jerome AZ (October 21, 2014) – Jerome Art Walk on November 1st is the perfect post-Halloween night. If you missed the legendary Halloween costume party in Jerome, just one week later, enjoy a more sedate but equally as entertaining night in this mile high town. Twenty-six studios and galleries will host openings and happenings throughout the artist colony. From the Old Jerome High School studios to UVX Building with the Adorn Collection, art, music and lively conversation are everywhere. Enjoy great food in wonderful restaurants and maybe even spend the night at one of the lodging choices. Park your car and take the shuttle or stroll the winding streets on a cool fall night. For more information visit www.jeromeartwalk.com  or contact Donna @ 928.301.3004.
Casa Latina has a special show of two new jewelry designers. Design is an individual process as proven by two artists Gene Sabia and Jay Sabol. Gene's execution of sheet copper, torch and water creates a wonderful series of miniature contemporary landscapes on bracelets, earrings and pendants. Jay's Earth Friendly jewelry and Desert Creatures created from recycled copper motor windings and electrical wire has an open dancing effect on his finished products. Stop by and see their latest creations at Casa Latina. In house artist and musician Duane Ewing will be playing saxophone. We're located between Spook Hall and the Visitor's Center, 300 Hull Ave. Cu there! (the Cu is the scientific name for copper)
Mark your Calendars for Saturday November 1st Art Walk 5:00 P.M. to 8:00 P.M. The Lovely Fredda Psalitis will be Jerome's Jewelry Featured Artist. Fredda has Created the Healing Star of Peace ~ A Wonderful Creation using Sacred Geometry and Precise Stone Placement. The Beautiful Star Pendant Opens into the Tree of Life. Jerome's Jewelry also has a Wide Variety of Jewelry Designs created by father and son team Rick and Ricky Hernandez just in time for the Holidays.  Jewelry artist Rick Hernandez has been creating spectacular custom jewelry for over 20 years in 14k gold and sterling silver using Australian Opal, Diamond, Tanzanite, and Amethyst, along with many other gemstones. Rick's son Rick II, has followed in his father's footsteps, and specializes in the unique art of handcrafted silver work.  Rick II has designed some very creative pieces – his artistic work is usually more on the contemporary side, using Drusy (a specialty gemstone having small crystallized formations from inside a geode). Recently, Rick II's wife April has been creating a unique line of jewelry using keys and gears with a mechanical Steampunk flair.  April also has created a wide variety of extraordinary cameo chokers and rings. Enjoy a Wonderful Evening at Jerome's Jewelry Art Walk.
The Art Room is the working studio/gallery of Douglas Weber & Penelope Davis in The Old Jerome High School. Douglas is a professional portrait painter of people and pets. Penelope is an abstract multimedia artist. The Art Room offers figure-drawing classes on Wednesdays 10 am-12 pm. Gallery features large wood block prints and figurative oil paintings. (928) 708-9674 The Art Room on Facebook. Visit The Art Room at 885 Hampshire/89A, Building A, Room 204.
What makes fall a wonderful time to shop at the Jerome Artists' Cooperative Gallery? In fall, visitors seeking the ghostly and the brightly colored may find odd and unusual works of art there. Handmade objects created locally can enhance November celebrations. And new, unique items displayed by Jerome Co-op Gallery artists will make fantastic holiday gifts. Give yourself the gift of a trip to Jerome. Get your fall shopping done early while enjoying the diversity of choices in the Jerome Artists' Cooperative Gallery. Open Daily 10 AM – 6 PM. Art Walk Nov. 1 will include snacks and refreshments. Jerome Artists' Cooperative Gallery.502 North Main Street, Jerome   928-639-4276   info@jeromecoop.com .

Zen Mountain Gallery is pleased to welcome local artists Susan Moody and Stephen Moody both as featured artists for November Art Walk. Susan and Stephen are both exceptionally skilled artists with a rare attention to detail. Susan is a glass-fusing artist creating stunning bowls and panels with complex layers of color and texture that dazzle. Stephen is a fine art photographer capturing a wide range of subject matter including local landscapes as well as exquisite close ups of objects. Please join Zen Mountain Gallery from 5-8 for an evening of great art, food and wine at 515 Main Street, Jerome. Phone 928.634.5009 for details.
 
Spiritual Artist Angel Lightfeather paints your soul on location and gives you a spiritual reading all at the same time! What is so special about a Soul Portrait with Angel? She can see your aura and she sees your angels. Many interesting images appear during your sitting as she whirls colors during the creation and she paints with two hands. While Angel Lightfeather has spent her time here in Arizona doing Spiritual Counseling and Sacred Divine Healing there is another creative side to her life. Angel makes beautiful Spirit Horses and they are amazing! While visiting her Spirit Dancer Fine Art Studio in Old Jerome High School Building A Room 204B be sure to visit her incredible unique one of a kind Spirit Horses.   Angel will read the horse to you and everything about the horse is also about you. It is a whimsical and very unusual experience you won't want to miss. Call for Soul Portraits in advance (928) 451-1222

On the evening of the November 1st Jerome Art Walk, Pura Vida Gallery welcomes a new flock of Francis Metal Works popular rock birds.  These majestic sculptures, handcrafted from iron and Minnesota fieldstone offer timeless reflection of nature's finest works, adding a touch of serenity to any environment.  Join Pura Vida Gallery on the evening of the Art Walk to welcome the newest flock of rock birds and choose a collection to adorn your outdoor living area. Champagne and chocolates will be served from 5-8pm. The gallery can be reached at 928.634.0937
 
The New State Motor Company will be rocking, as Ezra Anderson debuts his new CD.  There will be plenty of provisions while walking amongst the many shops.  Janie Layers has created a realistic herd of ceramic buffalo, and Patrick Lincoln is experimenting with even more color.  So, come down the stairs and see what is new!
 
Cody has just returned from the annual Grand Canyon plein air event where he was once again one of the top-selling artists. He's back in his studio with renewed vigor and painting like a mad man. Stop by and see some of these newly inspired works. Cody DeLong Studio/Gallery 300 Hull Ave next to the Visitor's Center. CodyDeLong.com 928-3004576

Western Heritage Gallery, located at 208 Main Street, is featuring an Art Walk 'meet and greet' with local Copper Mine jewelry artist, Gene Sabia. Gene works in copper because of the amazing effects he is able to create. Copper is an incredibly beautiful metal and is enhanced when heated with the special techniques developed by Gene. No chemicals or acids are used in achieving the stunning diversity of colors in his handcrafted wearable art. While living in Texas, Gene learned silver-smithing, taking him to art shows throughout the Southwest. As a printmaker, he sold over one hundred thousand serigraph prints of Southwest landscapes and mystical Native American images. He has also published a novel –The Last Dagger of Nogales – a mystical, interactive book.  Gene is currently living in Clarkdale. His works, reflecting the beauty of the American Southwest, are sold worldwide. Enjoy discounts available during the Art Walk from 5pm to 8pm.
 
Brandi Lee Cooper is the featured artist at Gallery 527. Opening on November 1 during First Saturday Art Walk, the talented ceramic artist debuts a dramatic four-foot long chandelier, discs reminiscent of forms from the sea and new takes on her much collected functional work. The show is titled FEAST and explores the bountiful treasures of the high desert through the eyes of the artist. Pianist Janice Paul will be on hand for a night of music, art and good conversation. Stop by Gallery 527 in Jerome on November 1st from 5 to 8pm. For more information, call Donna at 301.3004.